Update, March 18th, 2022: The UK scraps all Covid travel restrictions
Effective today, the British government has removed the remaining COVID-19 international travel restrictions for all passengers. Passenger locator forms will be scrapped, and there won't be any tests for anyone entering the UK, including those who don't qualify as vaccinated. This means that unvaccinated passengers will no longer need to take a pre-departure test and a day 2 post-arrival test.
Also, as global travel returns to its normal levels, the remaining managed hotel quarantine capacity will be fully stood down from the end of March. Masks at airports and on planes are expected to stay in place for the time being.
Update, Feb 25th, 2022:  Austria and Italy relax covid regulations
Austria and Switzerland have both begun a rapid easing of restrictions on travellers arriving from abroad, as well as restrictions on day to day life in resorts.
It's no longer necessary to present any kind of test when entering Austria, provided you are tripple-jabbed, and from March 5th most in-resort restrictions, e.g. curfews and the requirement to wear a mask indoors, will be dropped.
Italy is currently the last major European ski nation to require visitors from the UK to take pre-travel Covid-19 tests, but that will soon change.
For the next few days Italy still requires a PCR test taken within 48 hours of travel or an antigen test within 24 hours, but from Tuesday, March 1st that will be scrapped and fully vaccinated travellers will no longer require tests of any kind.
Update, Feb 21st, 2022:  Switzerland relaxes covid regulations
Putting the 'normal' back into the 'new normal', Switzerland has relaxed many of its covid restrictions. 
With Omicron cases not at risk of overwhelming Swiss hospitals, border controls are being removed and it is no longer necessary to provide proof of vaccination, recovery or a negative test or complete an entry form to enter the country.
As per the Swiss government:
"Currently no countries or areas with a variant of concern are listed. This means that there is no test or quarantine requirement at present for entering Switzerland, and also that people entering do not have to fill out an entry (passenger locator) form."
Once on the ground, it's no longer required to show a Covid certificate to enter bars, restaurants and other indoor venues. This is a welcome change at mountain restaurants and apres-ski bars, however, masks remain needed in cable cars & gondolas. 
Update, Feb 11th, 2022:  Children's covid regulations for half-term
Although there are no last-minute measures popping up (as of the time of publication), it's still a bit tricky for young British teens to go skiing in certain countries.
Here we present the current rules for teenagers in Europe's major ski countries.
Please note that, although we make every effort to make sure that these details are correct, you should double check the official government requirements for your destination country / region / resort to be certain.
Rules to access facilities ini your destination resort may not be the same as they are to enter the country.
Italy
Children up to 17 years-old mirror the vaccination status of their parents.
Fully vaccinated skiers aged 6 and above are required to take a lateral flow test during the 24 hours prior to departing the UK, or a PCR test within 48 hours.
Once in resort, all skiers aged 6 and over are required to wear face masks in busy places, and everyone aged 12 and over must have a 'Super Green Pass' that proves they have been fully vaccinated or recently recovered from Covid.
Austria
Triple-jabbed skiers are exempt from pre-departure testing to enter Austria, however, those who haven't had their booster will need to take a PCR within 72 hours of departure.  Kids under 12 mirror the vaccine status of their parents.
Once on the ground, all skiers aged 12 and over must be fully vaccinated or recovered from covid to use public facilities, including ski lifts.
12 to 16 year olds who are not fully vaccinated can obtain the amazingly named "Holiday Ninja Pass" by showing two negative PCR tests, before and during entry to the country, plus a negative lateral flow test, over a seven-day period during their holiday.
All skiers aged 6 and over are required to wear a face mask in queues and on ski lifts.
Switzerland
Under 18s mirror the same vaccination status of the adults they are with.
Everyone aged 6 and over is required to wear face masks in queues and on ski lifts.  All skiers aged 16 and over must provide proof they are fully vaccinated or have recently recovered from Covid to access indoor venues and ski lifts.
France
Children aged 12 and over mirror the vaccination status of the adults they are with, and children younger than 12 are exempt from covid restrictions.
All travellers aged 12 and over must present a negative PCR or lateral flow test taken within 24 hours before their departure from the UK.
Once in France, fully vaccinated travellers qualify for the Vaccine Pass enabling access to leisure facilities across ski resorts.
Children aged 12 to 15 must have a Pass Sanitaire to use ski lifts and eat in cafes and restaurants, which they can get if they are fully vaccinated, have recently recovered from Covid, or they have taken a negative Covid test within the previous 24 hours.
France has recently lifted the requirement to wear masks on open-air ski lifts.
Update, Jan 28st, 2022:  French public spaces only accessible to those with a Vaccination Pass
Life in a French ski resort currently feels very… normal.  Masks and social distancing are required, but we're all used to that by now. 
All in all, things are looking great for that rest of the season, however, unvaccinated skiers will find France less welcoming to them than it has in the past.
With Covid-19 cases in France almost 4 times as high in France as they are in the UK, the French government has now decreed that negative Covid-19 tests are no longer sufficient to enter public spaces, including ski lifts.
These spaces include all ski lifts—except magic carpets—restaurants (even outside on the terrace) gyms, cinemas, spas, interregional trains, and basically everywhere else you would want to be on your ski holiday.
Note that the French Health Pass has now been replaced by a Vaccination Pass, following a new bill introduced on January 17th, and requires requires proof of Covid-19 vaccination status for people aged 16 and over.
A simple health pass (a negative test, complete vaccination certificate or recovery certificate) will remain valid for people over 12 years old to access health establishments and medico-social services, except for emergencies, whether for patients or those accompanying them.
Children between the ages of 12 and 15 will continue to be required to present the current health pass to access the aforementioned services.
Currently, to enter France, travellers from the UK must:
Present a negative PCR or antigen test result taken within 24 hours pre-departure if aged 12 years and over.
Provide a completed 'sworn statement' (déclaration sur l'honneur) form self-certifying you're not suffering from symptoms associated with coronavirus and have not been in contact with confirmed cases in the preceding fortnight. This can be found on the French government's website
From 14 January 2022, travellers who are not fully vaccinated will need to self-isolate on arrival in France for 10 days, subject to police checks.
Update, Jan 21st, 2022:  Austrian and Swiss relax testing requirements at borders
Effective from Monday the 24th, triple jabbed Brits will not have to procure a negative Covid test result to enter Austria.

Note that this rule change only applies to those who have either had their booster shot, or are double vaccinated and have recovered from Covid within the past 180 days.
Those not conforming to the above criteria are still required to produce a PCR test, less than 48 hours old.
Children under 12 years old, travelling with fully vaccinated guardians, are exempt.
—
Vaccinated or recovered skiers entering Switzerland will no longer need to show negative tests on entry, from Saturday, January 22nd.
Unvaccinated and unrecovered holidaymakers will still need to show a negative Covid test upon entry.
Update, Jan 14th, 2022:  French border reopens for British skiers and snowboarders
In an extremely welcome move, from today, January 14th, British holidaymakers are once again able to enter France, although a negative Covid-19 test (PCR or Antigen), taken 24-hours before leaving the UK, is required for entry.
⚠️ #frontières | Nous assouplissons les conditions d'entrée en 🇫🇷 depuis le 🇬🇧 pour les voyageurs vaccinés.
➡️fin des motifs impérieux et de l'isolement à l'arrivée
➡️un test négatif <24h sera demandé au départ
Le décret sera publié demain matin, avec entrée en vigueur immédiate pic.twitter.com/cthQc0D6qP

— Jean-Baptiste Lemoyne (@JBLemoyne) January 13, 2022
The UK's favourite ski destination, accounting for one-third of all UK ski trips, many livelihoods have been hanging in the balance with the borders shut to such a key demographic.
Many skiers also had their holiday plans disrupted at the last minute, although many were able to react quickly and shift their destination to a more welcoming European ski nation—however the easing of restrictions well in advance of half-term holidays allows many British families to breathe a sigh of relief in advance of the upcoming half-term holidays.
French PM, Jean Castex, stated the reason for easing of restrictions is because of the 'predominance of the Omicron variant in both France and the United Kingdom.'
Effective today:
British travellers do not need an essential reason for travel.
There is no requirement to self-isolate on arrival in France from the UK, provided you are fully vaccinated
Travellers must produce a negative antigen or PCR test taken less than 24 hours before travel.
Travel for unvaccinated travellers remains more complicated and requires 10 days of self-isolation.
Here at SkiBro, we have already seen bookings spike as a result of the decree, as have many of our accommodation partners.  Availability for half term is already quite thin, so we do suggest reserving your lessons or activity ASAP, taking advantage of SkiBro's no money down 'Book Now—Pay Later' policy.
Update, Jan 7th, 2022:  Pre-departure tests scrapped; Austrian cases on the rise
From today, travellers returning to England will no longer need to present a negative test taken within 48-hours of departure.
The need for a pre-departure test has been seen by many to be an unnecessary obstacle preventing people from taking a ski holiday, as paying to be stuck in resort—in quarantine—should they be unlucky enough to receive a positive result is clearly an unwelcome risk.
The Transport Secretary, Grant Shapps, said that Omicron is the dominant variant in the UK and is widespread so the current measures are no longer proportionate.
Returning skiers now only require a lateral flow test within 48-hours of arriving in England, and the requirement to self-isolate before receiving a negative test result is also ending.
—
The Austrian authorities are taking a different approach to rise in Omicron case in their country, with the threat of another national lockdown looming.
FFP2 masks are now mandatory everywhere people can not guarantee keeping a distance of 2m from others—this includes outdoor areas such as ski resorts.
The number of reported cases in Austria has tripled in the last week, with the ski provinces of Tirol and Salzburg some of the hardest hit areas.
Although World Cup racing has been called off, local authorities are keen to keep resorts open, citing the relative mildness of Omicron symptoms as reason not to upset this core aspect of the Austrian economy.
Update, 24 Dec, 2021: Austria tightens up restrictions, as Switzerland relaxes them
Austria will soon be imposing tougher travel restrictions for British tourists, just as the first peak weeks of the ski season are kicking off.
From Christmas day, all Brits heading to Austria must present proof of:
double vaccination
a booster
a negative PCR test taken within 72 hours of travel
Whilst skiing in Austria is definitely still possible, the added faff is putting some people off travelling with 54% of respondents saying that having to jump through these hoops will put them off taking a ski holiday this winter.
However, Switzerland has moved in the opposite direction and relaxed some restrictions: fully vaccinated arrivals can now use cheaper lateral flow, rather than PCR, tests to enter the country.
Brits can now enter Switzerland if they are double vaccinated and have proof of a negative PCR test (not older than 72 hours) or a lateral flow test (not older than 24 hours) when boarding.
Some SkiBro staff were in Verbier last week and report that snow conditions are fantastic, and resort life is fairly normal.
 Off-piste conditions in Verbier last week were more than worth any minor Covid-related faff
Entry to France and Italy remains in-line with last week's update.
Update, 17 Dec, 2021: Austria Opens, France Shuts to Brits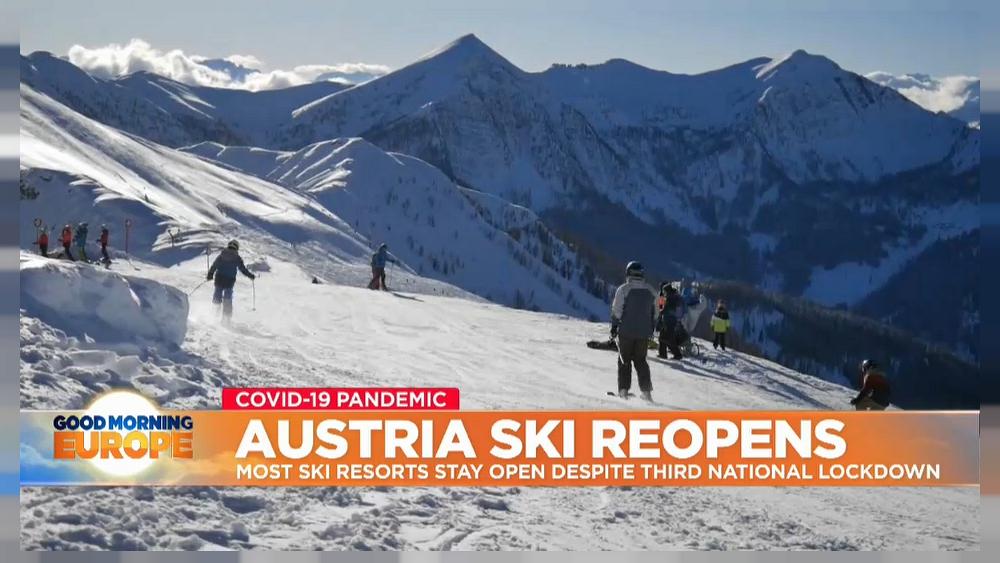 Last week many Austrian resorts began happily welcoming skiers with open (but appropriately socially distanced) arms.
With the national lockdown lifted, and local provinces free to set their own agendas, the major ski provinces have made the choice to get their lifts running!
Apres ski bars and nightclubs remain closed under the national rules until at least the 9th of January.
Restaurants and cafes are allowed to operate, but must close no later than 11pm.
Proof of double-vaccination or recent recovery is required to use ski lifts and an FFP2 mask is required in many settings, including whilst on ski lifts and in lift queues.
Negative Covid tests (PCR or Antigen) are no longer sufficent to use public facilities in Austria.  Technically, a negative test could be used to enter the country, but you would need to remain in isolation once in Austria.
—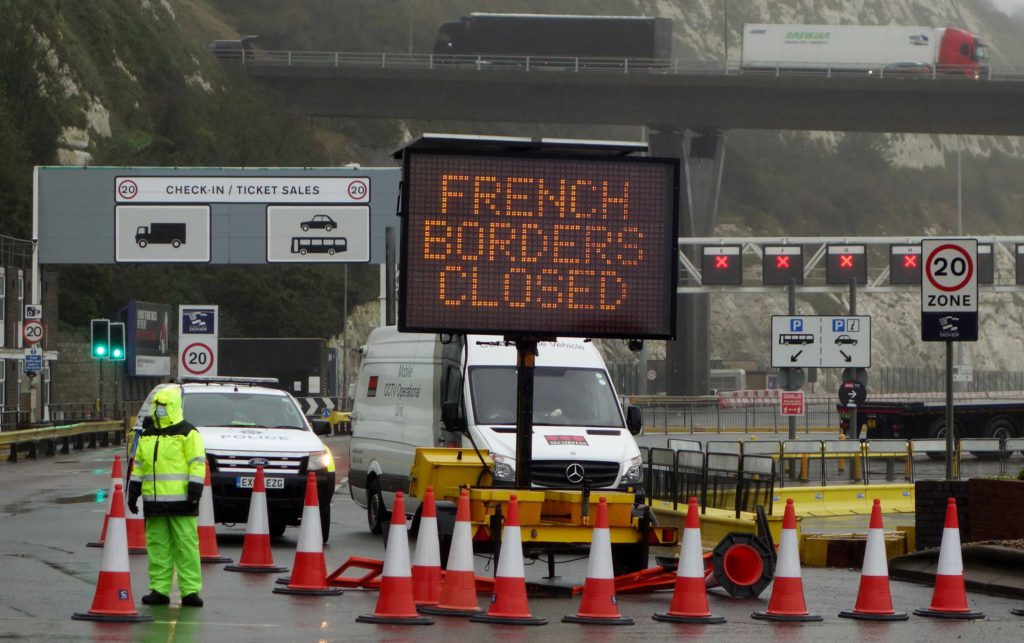 Plans for Christmas and New Years' celebrations in France have been suspended by the rapid spread of the highly infectious, but less deadly, Omicron variant, which emerged from Hong Kong and South Africa last month.
Yesterday the UK recorded its highest number of daily coronavirus cases since the start of the pandemic. This rapid spike in cases prompted the French government to announce on Thursday that only essential travel between the UK and France would be permitted, with leisure travel to France off the table for British citizens.
"Our goal is to limit as much as possible the spread of Omicron across our territory," said French government spokesman Gabriel Attal. "Tourism and business travel for people who are not French nationals or Europeans, people who are not French residents, will be limited."
Travel association ABTA's chief executive, Mark Tanzer, has called the move "a hammer blow to the winter travel industry, which is already under extreme pressure following the new Omicron restrictions."
SkiBro's accommodation partners are reporting a rise in cancellations, deferrals to a later date, and clients attempting to move their holidays to another country with more accepting Covid regulations.
With the Half-Term period in February already significantly oversold due in part to rollovers from the 2020-21 season, Easter is proving to be a solid second choice option for many British families intent on hitting the slopes this winter.
Although availability over the Christmas and New Year's period is also scarce, last-minute cancellations has meant some families have been able to move their holidays from France to another European ski country, rather than cancelling altogether.
Currently, entry to Italy, Switzerland and Austria is possible for the double vaccinated:
If you travel from the UK and can demonstrate that you are fully vaccinated, you can enter Italy without needing to self-isolate. In addition:
you must fill in the passenger locator form (EU PLF) before you enter Italy to get a QR code to show to your travel provider and Border Police. You can ask for paper form if you do not have an electronic device
you must show evidence of a negative PCR test taken within 48 hours before entering Italy OR a negative antigen test taken within 24 hours before entering Italy.
You are eligible to enter Switzerland for any travel purpose if you are fully vaccinated and have a negative PCR test on boarding.
All arrivals from the UK must report their arrival to the relevant cantonal office within two days and must complete a further test (antigen or PCR) after 4 to 7 days in Switzerland, and must send the result of the second test to the relevant cantonal office. Find the relevant cantonal office
If you provide proof of vaccination, or a medical certificate of full immunisation, you do not have to self-isolate or register upon entry.
For single-shot vaccines (e.g. Johnson & Johnson), you must show that you received the vaccine more than 21 but no more than 270 days before arrival.
For double-shot vaccines (e.g. AstraZeneca, Moderna), you must show that you received the second injection no more than 270 days before arrival.
If you received a booster more than 120 days after being fully immunised, this must not have been more than 270 days before arrival.
When you return to the UK, you'll need to complete a few steps as well, but that's just life in "the new normal".
Before you travel to England you must:
After you arrive in England you must take a COVID-19 PCR test. This is the test that you booked before travel.
You can take the test any time after you arrive and before the end of day 2 at the latest. The day you arrive is day 0.
You must quarantine in your home or the place you are staying while you await your test result.
Update, 10 Dec, 2021: 12-15 Year-olds to get NHS Pass / Austria prepares to re-open.
Despite some minor complications, going skiing is relatively simple for the double vaccinated.  The UK-based contingent of Team SkiBro flew out to Val d'Isere via Geneva this week and found that life in resort is pretty normal, and that conditions on the mountain are amazing!
Whilst children aged 11 and under can ski unvaccinated, most major ski countries require everyone aged 12 and up to be double vaccinated.
However, children in the UK aged 12 to 15 can currently only receive a single jab and so do not qualify as being fully vaccinated, putting a burden on many family ski holidays.
Proof of recovery from Covid in the past 6 months, plus a single dose of vaccine, can be used instead of proof of vaccination in some countries. However, obtaining a recovery certificate from a private clinic can cost hundreds of pounds.
The disparity in UK-EU regulations means that 12 to 15 year olds visiting Austria are completely banned from entering any public space or using ski lifts, while in France and Italy families will have to pay out of pocket for, and deal with the hassle of, regular Covid testing.
Two weeks ago, the Joint Committee on Vaccination and Immunisation (JCVI) aid for the first time that children aged 12 to 15 should get a second vaccine dose, and an NHS Covid pass for travel will soon be made available to fully vaccinated 12-15-year-olds.
The new Pass means under-16s will eventually be able to prove their vaccination status for international travel.
However, the government has not yet released a date when the new Covid passes for children will become available, casting doubt on whether they will be ready in time for the Christmas holidays.
No 10 is said to be keen for the new Pass to be issued as soon as possible to avoid disrupting family holidays, but civil servants at the Department of Health are still working on the project.
Fingers are crossed for this Pass to be live for Christmas, but at the very least it should be in effect by half-term.
Currently the rules in various ski countries are:
France
To use ski lifts, skiers need to show proof of one of the below:
double vaccination
single vaccination and recovery from Covid-19 within the past 180 days
a negative result in a test (antigen or PCR) less than 48 hours old
We found that this week in resort, the 'Health Pass' was required when entering a shop, bar or restaurant, as well as when initially purchasing your lift pass.  Antigen tests are available in major resorts at a cost of around €30, however appointment slots fill up quickly.
Austria
Double vaccination or proof of recent Covid recovery is required to enter public spaces, or use ski lifts.  Negative tests are not accepted.
Italy
Rules similar to France.
Switzerland
Unvaccinated skiers can use ski lifts, as there is no 'Health Pass' requirement, however masks are obligatory on gondolas and cable cars.
For other public spaces, e.g. bars and restaurants, access is restricted to those who are double vaccinated, recently recovered, or can present a recent negative test result.
Austria Plans to Open Up
The Austrian national government is easing restrictions and allowing "non-essential" businesses to open after the national lockdown ends this Sunday, December 12th.
However, each of Austria's 9 provinces are allowed to impose their own rules and regulations on top of the national ones.
Many of the ski provinces are have chosen to align themselves with the national rules, opting not to impose any more stringent regulations: "Burgenland, Vorarlberg and Tirol will immediately adopt the federal arrangement," said the governor of the Tirol, Guenther Platter.
This means that Austrian ski lifts will soon be turning once again, however bars and nightclubs are set to remain shut under the current national rules.
Proof of double-vaccination is required to use ski lifts, and skiers will need to wear an FFP2 mask in many settings, including whilst on lifts and in lift queues.
Update, 3 Dec, 2021: Transit through Geneva airport (GVA) & entry to France
We are happy to confirm that transit through Geneva Airport is currently possible for UK citizens, following an updated announcement from the Swiss government.
"There is no quarantine requirement for travellers arriving in Switzerland from the UK who wish to travel onward to another country, as long as travel through Switzerland is less than 24 hours and does not involve a stopover. More detail is in this ordinance updated on 30 November 2021 (in German). There is no quarantine requirement for those in transit airside at the airport."
We can confirm first-hand that this is the case, as some of our staff transited through GVA yesterday, en route to our offices in Val d'Isere.
However, due to the emergence of the Omicron variant, from tomorrow, Saturday, December 4th, all non-EU citizens entering France—even the double vaccinated—will be required to present a negative Covid test, taken within the last 24 hours.
Both PCR and antigen tests will be accepted, although the government has made the stipulation that the test must allow for the detection of the N protein of SARS-Cov-2.
At the moment it is unclear where/when passengers travelling through GVA will be required to present this test result.  As we have more staff travelling through GVA to Val d'Isere tomorrow, we'll update this post as soon as we know more.
Update, 25 Nov, 2021: European Ski Resort Opening Dates and Covid Measures for Winter 2021-2022
With a fresh snowfall hitting the Alps this week, we've decided to take a look at the planned resort opening dates for this winter.
French Ski Resort Opening Dates 2021-2022
October 2021
Tignes: 17th Oct 2021 – 2nd May 2022
November 2021
Flaine: 11th Nov 2021 – 18th April 2022
Val Thorens: 20th Nov 2021 – 8th May 2022
Val d'Isere: 27th Nov 2022 – 1st May 2022
La Clusaz: 27th Nov 2021 – 24th April 2022
Les 2 Alpes: 27th Nov 2021 – 24th April 2022
Alpe d'Huez: 29th Nov 2021 – 23rd April 2022
Morzine: 29th Nov 2021 – 23rd April 2022
December 2021
Courchevel: 4th Dec 2021 – 22nd April 2022
La Tania: 4th Dec 2021 – 23rd April 2022
Les Houches: 4th Dec 2021 – 18th April 2022
Les Menuires: 4th Dec – Late April 2022
Meribel: 4th Dec 2021 – 8th May 2022
Serre Chevalier: 4th Dec 2021 – 24th April 2022
Le Grand Bornand: 4th Dec 2021 – 24th April 2022
Chamonix: 5th Dec 2021 – 22nd April 2022
Avoriaz: 10th Dec 2021 – 24th April 2022
La Rosiere: 11th Dec 2021 – 24th April 2022
Les Arcs: 11th Dec 2021 – 30th April 2022
La Plagne: 18th Dec 2021 – 30th April 2022
Les Gets: 18th Dec 2021 – 10th April 2022
Megeve: 18th Dec 2021 – 18th April 2022
French COVID-19 Ski Requirements
Pass Sanitaire a.k.a The Heath Pass
You will need a health pass in order to buy a ski pass and lift pass which means that you will need to meet the conditions of the Pass Sanitaire to be able to ski this year.
These conditions are;
You have been double-vaccinated for over a week
You have a single vaccine dose and proof that you have recovered from Covid-19 in the last three months
You have a valid Covid-19 test which is less than 48hrs old
It is expected there will be random checks on people rather than everyone having to show the pass, but each resort may do things differently.  These checks may be when people collect their lift passes or at lift stations.
Resort requirements are as follows;
Masks will be compulsory on crowded streets, while you're standing up in bars and restaurants, and on all public transport.
You will need to be fully vaccinated and carrying proof that you have had Covid-19 in the last three months if you've only had one dose.
Unvaccinated children over the age of twelve will need a test less than 48hrs before entering France to avoid quarantine.
Unvaccinated adults will need to quarantine upon entering France.
Unvaccinated teenagers and adults who want to visit the bars and restaurants will need a valid test under 48hrs old.
Currently it seems that, as under-16s can't be vaccinated in the UK, that British skiers between the ages of 12 and 15 will be required to do a test every two days.  We have reached out to local authorities for confirmation on this point.
Austrian Ski Resort Opening Dates 2021-2022
With Austrian Covid cases rising rapidly over the past few weeks, the country has gone into a "firebreak" lockdown, however, skiing has been defined as "outdoor recreation" which is allowed under the current lockdown rules and resorts that originally assumed they would need to close are re-opening their lifts, at least for locals.
Currently, the lockdown restrictions are scheduled to end on December 12th.  As such, all resort opening dates below are effectively pushed back to the 12th for all non-local guests.
Year-round skiing
September 2021
Sölden: 10th Sep – 8th May 2022
Stubai Glacier: mid-Sep 2021 – mid-June 2022
Pitztal Glacier: 25th Sep 2021 – 8th May 2022
Kaunertal Glacier: 25th Sep 2021 – 12th June 2022
October 2021
Kaprun: 8th Oct 2021 – 24th July 2022
Kitzbühel: 31 Oct 2021 – 29 April 2022
November 2021
Obergurgl: expected mid-Nov (around 18th)
Solden: 18th Nov – closing date unconfirmed
Kitzbuhel: 20th Nov 2021 – 24th April 2022
Ischgl: 25th Nov – 1st May 2022
Anton: 27 Nov 2021 – 24 April 2022
Ischgl: 25th Nov 2021 – 1 May 2022
Saalbach-Hinterglemm: Late Nov – Mid April
December 2021
Lech: 3rd Dec 2021 – 24 April 2022
St. Anton: 3rd Dec 2021 – 24th April 2022
Mayrhofen: 4th Dec 2021 – 18th April 2022
Seefeld: 4th Dec 2021 – 3rd April 2022
Bad Kleinkirchheim: 4th Dec – April 18th 2022
Mayrhofen: 7th Dec 2021-14th April 2022
Innsbruck: various dates in Dec 2021 – March/April 2022
Austrian COVID-19 Ski  Requirements
The requirements below reflect the position before the current national lockdown, and may change post December 12th.
All travellers entering Austria need to show either a negative Covid test, proof of vaccination, or proof of past infection upon entry.
To avoid quarantine upon arrival in Austria, you must have had your second vaccination no longer than nine months ago.
Swiss Ski Resort Opening Dates 2021-2022
Year-round skiing
October 2021
Saas-Fee: 3rd Oct 2021 – 20th April 2022
Engelberg: 9th Oct 2021 – 22nd May 2022
Laax: 30th Oct 2021 – 24th April 2022
Andermatt: 30th Oct 2021 – 1st May 2022
November 2021
Gstaad: 6th Nov 2021 – 01st May 2022
Verbier: 27th Nov 2021 – 27th April 2022
St. Moritz: 27th Nov 2021 – 3rd April 2022
December 2021
Nendaz: 3rd Dec 2021 – 18th April 2022
Villars: 4th Dec 2021 – 27th April 2022
Crans Montana: 13th Dec 2021 – 24th April 2022
Davos and Klosters: estimated 24th Dec – 3rd April 2022
Swiss COVID-19 Ski Requirements
Switzerland was one of few Alpine countries to fully operate last winter and it appears they will relax social/apres-ski restrictions even further.
The Swiss tourism industry has introduced a 'clean and safe' stamp showing a commitment to Covid safety guidelines:
Tourists arriving in Switzerland will need to be fully vaccinated or carry proof that they have recovered from Covid inside the last six months.
Non-vaccinated travellers must meet a set of criteria for entry.
Unvaccinated children under 18 must be in the company of a fully vaccinated adult.
Masks are required for all skiers and snowboarders in enclosed spaces, including ski lifts, gondolas, etc
Gondola capacity in Switzerland is likely to be reduced to 80%
Across Switzerland, entry to indoor venues, including bars and restaurants, is only permitted to the fully vaccinated, recent Covid recoveries, and those with a negative Covid test less than 48hrs old.
Italian Ski Resort Opening Dates 2021-2022
October 2021
Cervinia: 28th Oct 2021 – 2nd May 2022
November 2021
Livigno: 24th Nov 2021 – 28th April 2022
Bardonecchia: 27th Nov 2021 – 18th April 2022
Bormio: 27th Nov 2021 – 18th April 2022
Cortina: 27th Nov 2021 – 18th April 2022
Madonna di Campiglio: 27th Nov 2021 – 18th April 2022
December 2021
Courmayeur: 1st Dec 2021 – 13th April 2022
Arabba: 3rd Dec 202 – 24th May 2022
Corvara: 4th Dec 2021 – 10th April 2022
La Thuile: 4th Dec 2021 – 18th April 2022
Sestriere: 4th Dec 2021 – 24th April 2022
Sauze d'Oulx: 10th Dec 2021 – 14th April 2022
Italian COVID-19 Ski Requirements
People who have not been fully vaccinated or recently recovered from Covid-19 will be unable to access ski lifts and other public areas including hotels, gyms, nightclubs, etc.
Update: Oct 24, 2021 – Go With the (Lateral) Flow!
Trips abroad are now cheaper and easier for people in England who are fully vaccinated against coronavirus.
From today, if you've had both your jabs, you no longer need to take an expensive PCR test after returning to England from a non-red list country and can instead use a cheaper, faster lateral flow test.
This is one more step in the right direction for ski season 21/22.
Read more here.
Update: Oct 18, 2021 – Austria's Multi-Million € Marketing Campaign: Putting Their Money Where Their Mouth Is
Winter tourism in Austria is a bigger deal than it is in most other countries.  Although the entire population is under 9 million people, winter tourism accounts for more than 60 million overnight stays and accounts for over 7% of the GDP for the entire country.
It comes as no surprise then, that Austria is very keen to get international tourists back on their slopes this winter.
Speaking at a press conference last week, Lisa Weddig, CEO of the Austrian National Tourist Office said:
"People are eager to travel and take a winter holiday and if you want snow in winter then Austria is the place to be…. the urge to travel is unbroken," said the CEO of Austrian National Tourist Office, Lisa Weddig.
"There is an incredible diversity in Austria with skiing and snowboarding on its steep peaks and glaciers, and then snowshoeing and Xmas markets at lower levels.
"Skiing and snowboarding are the leading winter activities, but it is not all about sport it is about relaxing and enjoying yourself."
To help spread this message, the Austrian government is embarking on the most expensive marketing its ever done: Winter Love.
Targeting 13 national markets, including the UK — and coming with a €10m price-tag — this campaign represents a serious vote of confidence that ski season 2021-2022 is all systems go!
We couldn't be much more excited to see such a big push from such a big ski market; Austria is the second most popular destination for British skiers after France.
For Austria, British skiers are the fourth largest inbound market following Germany, Holland and Switzerland.
Update: Oct 8, 2021 – All Major Ski Countries Confirmed to Open this Winter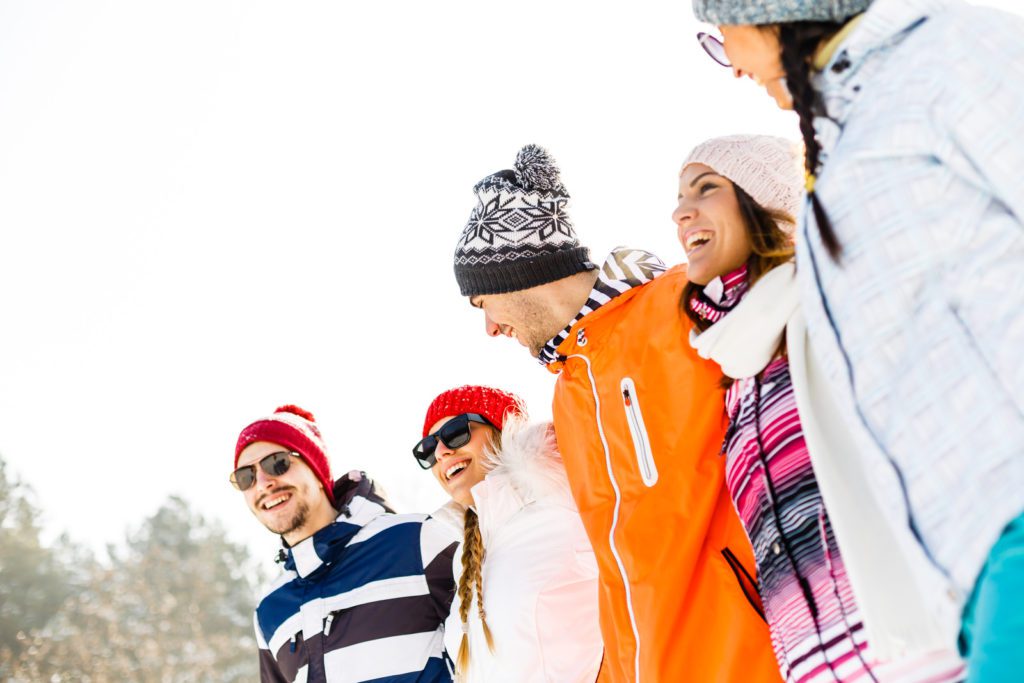 France is the latest European country to confirm that ski resorts will be open for business this winter, The Secretary of State for Tourism saying "the message is very clear: This winter, we will ski!"
The government also confirmed that the French "Passe Sanitaire" (vaccination pass), which is required to use most public services/enter public spaces, will not be required in order to use ski lifts, unless the Covid situation in France, where over 80% of the population, becomes significantly worse.
"The announcement by the French Tourism minister that the health pass will not be needed for the lifts, unless the situation worsens, has helped reassure skiers across Europe that they will be able to ski without hassle," said Sara Burdon from the Morzine tourist office
Tignes and Les2Alpes are set to open slopes on their glaciers within the next two weeks, with main slopes in many resorts opening in late November and early December.
All Italian ski resorts to open in 21-22, with minor Covid restrictions
Last week, Italian authorities signed a decree allowing all ski resorts to open for winter 2021-2022, provided they adhere to several Covid 19 precautions, including:
Ensuring all employees hold a 'green pass' vaccination certificate and wear surgical grade masks
Limiting cable cars, gondolas, and other enclosed lifts to 80% capacity
Glaciated Italian resorts will be open from October 15th.
As noted below, major areas in Austria have firm plans to open this winter, and Switzerland—not officially a member of the EU—hasn't ever fully closed its ski lifts, giving individual Cantons (counties) authority in this regard.
Update: Sept 15th, 2021 – Tirol: This Winter's Ski Season is Guaranteed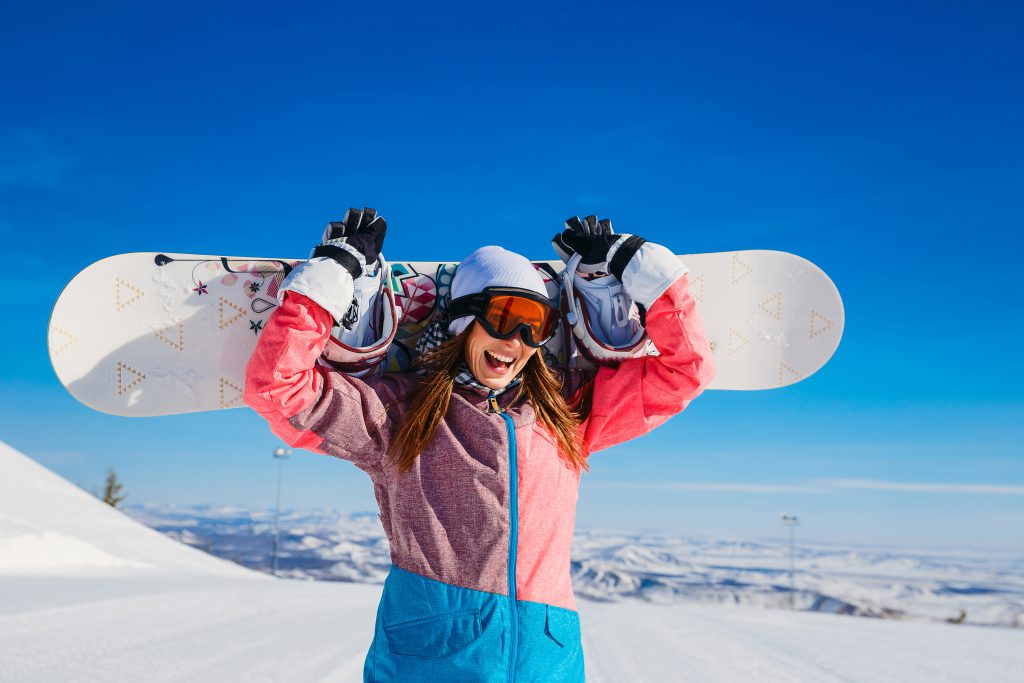 Fantastic news for ski fans comes on the heels of an Austrian tourism summit where the Governor of Tirol, Günther Platter, stated:
"There will be a winter season. The major difference to last year is that we have a vaccination. There are no capacity restrictions.
Tourism Minister, Elisabeth Köstinger, plans to details the exact coronavirus guidelines for winter tourism later this week, following a consultation with the Ministry of Health. 
Insiders are calling for "vaccine passports" to be required for apres-ski, going a step beyond the current measures that restrict going to bars, gyms, restaurants and other indoor areas to those who are either vaccinated,recovered from a Covid infection in the last 6 months, or are able to present a recent negative PCR test.
A similar situation is developing in Switzerland, where officials are calling for vaccine passports, both for safety and comfort.
According to Lukas Engelberger, president of the cantonal health directors, "It's more comfortable for customers. You don't have to wear masks all the time and you can still feel safe."
Unlike Austria—as of Monday the 13th—in Switzerland, vaccine certificates are now required to visit indoor public spaces including restaurants and nightclubs.
All in all, skiing in winter 2021-2022 is looking very promising indeed—at least for those who are double-jabbed.
Update: Sept 10th, 2021 – Return of the Snow Train!
Ski Holiday Bookings for Winter 2021-2022 are Ahead of Expectations, as Investment into British Ski Travel Infrastructure Expands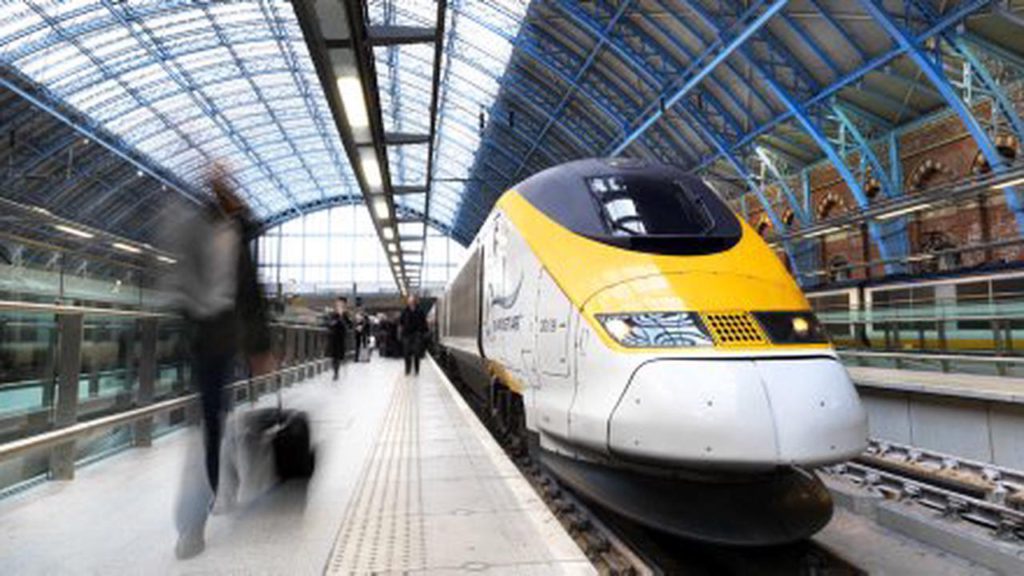 Confidence in the winter season going ahead as normal is soaring, as major French lift company Compagnie des Alpes, invests to bring the London-to-Savoie snow train back, under the new moniker, the Travelski Express.
The new overnight service from London to the Alps will depart London St Pancras at 19:45 on Fridays, arriving at 05:32 at Moutiers (serving Meribel and Les Menuires) and 06:15 at Bourg St Maurice (serving La Plagne, Les Arcs, Val d'Isere and Tignes).  Return trips leave the Alps on Saturdays.
The main difference between this revamped service and the former snow train is that the Travelski Express is only available to those who have booked a holiday package through Travelski.
Although it isn't possible to book the train on its own, or to use it in conjunction with a package from another tour operator, trusted third parties—including SkiBro's partner, Ski Solutions, will be able to sell the Travelski packages.
"Faced with an unprecedented health crisis which caused a complete shutdown in activities for the whole of last year's winter season, Compagnie des Alpes is working closely with partners to facilitate a quick and strong recovery for the mountain economy," said the group's director of outdoor activities, David Ponson.
Travelski packages with train, accommodation, transfer and seven-day ski pass start at £640.
This announcement comes as the UK's online travel agents and tour operators have seen stronger than expected demand for ski holidays this winter, his peak dates in popular resorts already beginning to sell out.
"We're noticing significant growth in new clients, with an 80% year-on-year increase," says Estelle Giraudeau, Club Med's managing director, UK and Northern Europe, who adds "With many family and interconnecting rooms almost at full capacity for popular weeks, we're encouraging agents to book their client's winter breaks now."
Update: July 28th, 2021: Major skiing nations to join the 'green list' from next week!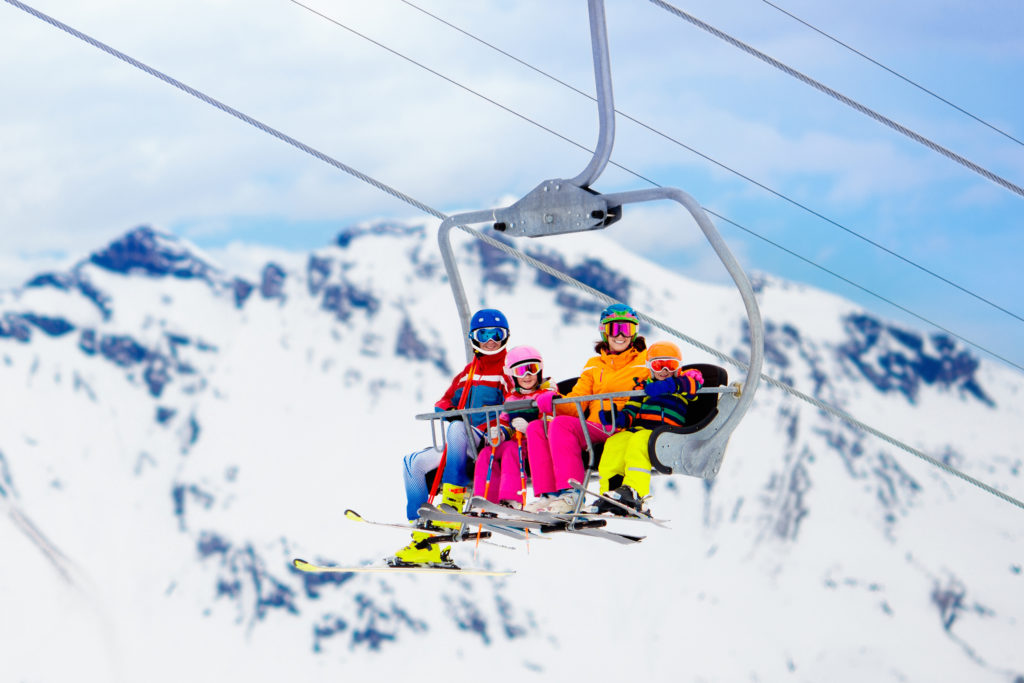 If there's one thing we learned last winter, it's that it's really, really difficult to predict how travel regulations are going to progress during the age of Covid.
That said, things are starting to look better for Brits who want to know if they can go skiing in 2021-2022.
There are currently no restrictions on UK travellers entering Switzerland, if double-vaccinated, and Italy, Austria, Germany, and Canada are all rumoured to be added to the 'green list' next week, removing all quarantine restrictions for vaccinated travellers.
Now that over 50% of people in the UK are double vaccinated, with 200,000 more added to that list each week, ski travel this winter is looking more promising than it has for a long time.
Currently, although UK travellers can enter France armed with nothing more than a negative PCR test, anyone entering the UK from France must quarantine for 10 days, regardless of their vaccination status. 
However, ever since President Macron's unpopular vaccine mandates, the French vaccination rate has been skyrocketing, so those regulations may well soon change.
If the upcoming European ski season is anything like the current Australian winter, there will be a strong demand for ski holidays in 21-22.
This sentiment has been confirmed by luxury ski holiday agent Ski In Luxury, who told us: "Demand for peak dates during the 2021/2022 season has surged—there is less availability than usual."
The UK's largest ski travel agency, Iglu Ski, told us: "[Last] year's ski season resulted in many of our customer's Christmas, New Year and Half Term holidays being moved to this ski season."
"We traditionally see strong demand for Christmas, New Year or Half Term holidays far in advance but this year those bookings have started a lot earlier than normal."
In addition to two years of pent up desire to hit the slopes, progressive booking conditions—like Ski Solutions Flexible Booking Policy which allows customers the ability to reserve their holiday with an ultra low deposit, and alter their booking as required—are also driving the surge in booking confidence for ski season 2021-2022.  
Flexible ski holidays with Ski Zoom, are also an ideal solution for those travelling outside of peak weeks.
Here at SkiBro, our peak season lessons—Christmas, New Years, and Feb Half Term—are also selling quickly, thanks to our Book Now, Pay Later and Free Cancellation policies
All in all, it looks like we should see a great comeback for ski holidays in 2021-2022!
Update: June 23rd, 2021: Summer skiing, quarantine-free travel and the EU vaccination rollout
After a disappointing winter for the UK skier, attention is now firmly focused on the 21/22 ski season. And with our holiday provider partners already reporting unprecedented demand, it looks set to be the busiest season in years.
Val d'Isère, Tignes and Les 2 Alpes open for summer skiing
Skiing is finally back in the Alps, with summer skiing open for business in Val d'Isère, Tignes and Les 2 Alpes. Professional and recreational skiers alike share a total of six pistes that are open from 7am until midday every day. The Val d'Isère season will end at the start of July, while Les 2 Alpes and Tignes will look to stay open further into the summer should conditions allow.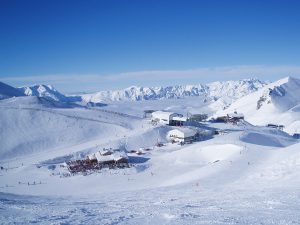 Quarantine-free travel for UK skiers?
Health secretary Matt Hancock has announced that quarantine-free travel to amber list countries for people who have been fully vaccinated is 'absolutely something' the government is 'working on'. With the UK vaccination program entering its final push, this announcement will be reassuring to UK skiers, many of whom may already have received two doses.
EU Vaccination rollout ramps up
Despite getting off to a slow start, vaccination programs in Europe are starting to catch up with the UK. Since the start of June, 'Germany, France and Italy have all administered more doses of vaccine on a seven-day average than Britain.' On a similar note, Germany hope to offer every adult a vaccine by the end of September. Once again this is encouraging signs for the UK holidaymaker, with travel much more likely to be possible if countries have had successful vaccination programs.
Update: March 4th, 2021: Italian ski resorts to remain closed all winter
Despite numerous false-starts and almost-opens, there will be no skiing in Italy this winter.
Currently seeing around 15,000 new coronavirus cases per day – with the trend steadily rising – Italian government advisors are warning the health system is under growing strain.
Along with schools closing in many regions, the Covid-19 ban on ski resorts – imposed before Christmas – has been extended until April, dashing the last hopes of Italian ski resort operators to re-open their lifts.
Update: Feb 18th, 2021 – Ski Arlberg and Sölden suspend operations as restrictions tighten in Tirol
The Tirol region in Austria is thought to have Europe's highest per-captia infection rate of the so-called 'South African' variant of Covid-19.
As such, ski lifts – which come under the jurisdiction of the federal Ministry for Transport, rather than Tirol's regional authorities – now require skiers to present a negative PCR or antigen test, taken within the last 48 hours.
Sölden and Ski Arlberg have both closed their ski lifts as a result.
Some resorts, such as Ischgl, have still not opened and others are planning to close their lift, as it's not economically viable to remain open.
Ski tourers do not have to have a test, provided they remain off-piste, away from groomed slopes.
Children under the age of 10 are exempt from the regulation, as are people who have been infected with the coronavirus in the past six months, and can provide a medical certificate attesting to this.
Bizarrely, the lifts will remain open to all for sight-seeing purposes, it is only skiers who need to provide a negative Covid test.
Update: Feb 15th, 2021 – Italian ski areas closed until at least March 5th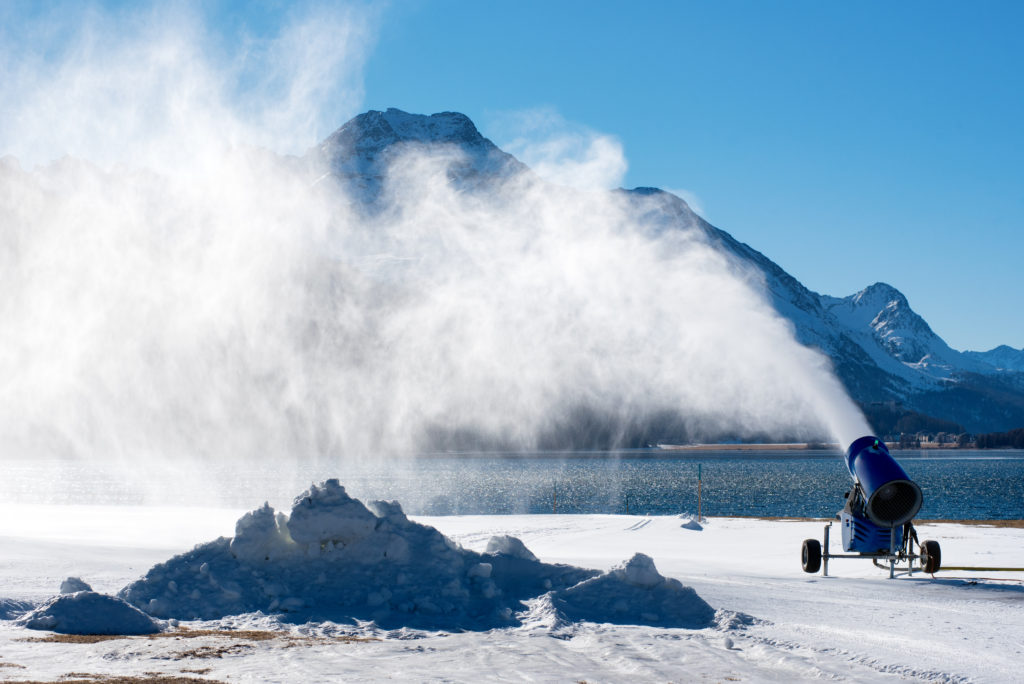 This past Sunday night, the Italian government blocked ski resorts from reopening, just hours before skiing was due to go ahead for the first time this winter season due to coronavirus restrictions.
Health Minister Roberto Speranza's decree pushes any chance of recreational skiing in Italy until at least until March 5, effectively crushing the chances of Italian ski operators and businesses dependant on the ski industry of salvaging any kind of a season in 20/21.
The health ministry's statement noted that the so-called "British variant" is present in 17.8% of all recent Covid cases in Italy.  The prevalence of this mutated version of the virus is being cited as the reason for the government's last-minute about-face.
The Italian ski industry, however, is fed up with these last minute decrees.
Flavio Roda, president of the Italian Winter Sports Federation, Flavio Roda, slammed the timing of the decision.
"The (ski) stations have invested a lot to prepare the slopes, hire personnel, get organized with hoteliers. A lot of money was invested and yet again our world is heavily penalized," he said.
The about-turn was criticised by local authorities and tour operators, who described it as "bewildering" and "inconceivable", despite this being the second time this season they have been dealt a similar blow by the authorities.
"A closure communicated at 7pm on the eve of the opening, planned for weeks, after months of work on protocols, hiring, preparation, is sincerely inconceivable," said the president of the Valle d'Aosta Region, Erik Lavevas.  "While understanding the health reasons, the procedure is not genuinely explainable."
The mayor of Sestriere has gone even further, calling for immediate financial support from the government:
"Only a few days ago we were confirmed that the ban on opening slopes and skiing areas  to tourists was unlocked. We were watching February 15th and with joy and  hope . We told tourists that we were ready to reopen the ski slopes in Sestriere and Vialattea on February 20th. This new government ban came  less than 24 hours from the resumption of Alpine skiing nationally.
"It's a clear signal of disinterest and mistreatment of the mountain, of the people and families who live there, work there, and of the entire chain of the winter tourist system that always has Alpine skiing as its backbone.
"The winter mountain has been stopped since March 2020. Soon it will be a year of paralysis of the main source of economy and livelihood for tens of thousands of families.
"It's a shame. We have never underestimated the health emergency, we have always activated to curb the epidemic: thanks to the collaboration of all our citizenship we have always kept prevention standards high.
"Meanwhile, in the big cities, we see full shopping malls, gatherings in streets and squares.
"And in on top of all this, we have to hear that going skiing is dangerous?
"One thing is certain at this point, we should not only talk about help from the government but also about a fair demand for damages caused by an unholy and utter disregard for those who live and work in the mountains."
The Italian Health Ministry has stated that compensation for ski lift operators will begin as soon as possible.
Update: Feb 9th, 2021 – Italian ski resorts set to open on Feb 15th, Austria advises against all travel to Tirol
Italian ski resorts will open from February 15th
Although it has yet to be officially confirmed by the Italian government, the Italian media is widely reporting that, after being shut for the entire season due to Covid-19,  Italian ski areas will open to the public from February 15th.
As of yet, there is no information as to whether the travel ban between regions will be lifted at the same time, so skiing and snowboarding may be for locals only.
We will update this post as soon as more information is available.
The rate of infection in Italy is now down to 136 cases per 100,000 of population over a 7-day period, which is lower than France (214), but above Switzerland (126) and Austria (107).
However, not all of Italy's ski resorts will be opening.
Currently, Italy's regions are divided into different tiers of Covid restrictions, represented by a colour code system, with the lowest restrictions in the yellow zones.
Most of the country's ski areas are found in yellow zones like Piedmont, Lombardy, Valle d'Aosta, Trento and Veneto, but Bolzano/Sud Tirol is the more restricted Orange zone and its ski resorts will not be allowed to open.
Austria advises against all but urgent travel to Tirol
Tying in with Italy keeping ski resorts closed in Sud Tirol, Austria is now advising people to stay away from Tirol as the so-called "South African" variant Coronavirus appears to be spreading in that region.
The Austrian government also states that everyone who has been in Tirol in the past two weeks should be tested for Covid-19 immediately.
In an advance retaliation against the rumour of increased restrictions (and possible ski resort closures) in Tirol, the Skiwelt ski area has publish a note reiterating that it does NOT require skiers to provide a negative virus test to be allowed on the slopes.
This comes as Austria has recently come out of a nationwide lockdown.  Local authorities in Tirol are desperate to avoid going straight back into a regional lockdown.  Discussions are ongoing.
Update: Jan 26th, 2021 – Italy to open? France headed for Lockdown? Naked skiing in Wolverhampton??!
This update's headlines:
Italian resorts may open mid-February

Outlook poor for French ski season

WATCH: Man skis through the streets of Wolverhampton (in his pants)

Fight the power:  Polish resorts defy lockdown to remain open

WATCH: Incredible avalanche danger across the Alps 
Skiing in Italy: Italian resorts optimistic for mid-February opening
After two government decrees postponing the ski season's start in Italy, ski resorts are feeling positive that they will be able to begin their season on February 15th.
Of course, as we've all learned the hard way, during a pandemic it's impossible to predict the future, but Italian Covid cases are down and multiple government agencies are signalling that February 15th is a very realistic opening date.
The Dolomiti Superski area is reporting on its official website that the "expected start of the ski season will be on February 15th 2021".
Skiing in France: French ski resorts likely to remain closed through February
The French government announced last week that French ski areas will not re-open at the start of February as had been hoped. 
Speaking after a defence council meeting that brought together top ministers and President Emmanuel Macron, a minister said that reopening French ski resorts before the end of February is highly unlikely, and that there may be a "complete write-off for the season (saison blanche)."
Ski lifts are currently closed across France. However, non-lift assisted activities such as ski touring, snowshoeing and cross-country skiing are exploding in popularity.
Unfortunately, the 15-minutes of fame for these alternative winter activities may be short-lived as France may soon be headed into a third national lockdown.
WATCH: Man skis the streets of Wolverhampton in nothing but his pants
Bricklayer Mick Daffern missed skiing so much that he decided to take a skiing trip around the streets of Wolverhampton.
Speaking with Black Country Live he said: "It's a bit of tongue in cheek stuff, I'm glad everyone is able to have a laugh. I've skied for the last 20 years and this is my first year of no skiing… When I saw the snow today it was a no-brainer, all I needed was a couple of inches on the ground."
When asked why he decided to do it in his underpants in the freezing weather he simply said: "Why not?"
Mick hopes his stunt will put a smile on people's faces during this lockdown and encourage more people to take up winter sports once it lifts.
Fight the power:  Polish resorts defy lockdown to remain open
Ski resorts, restaurants and hotels in Poland's tourist-dependent Tatra mountains are defying national lockdown measures.  
Approximately 200 entrepreneurs have joined the "Highlanders' Veto" movement, whose leader, Sebastian Piton, has called Covid a "minor, pleasant illness".
Dressed in the traditional garb of the Tatra mountains, Piton stated: "The entrepreneurs are this determined because they realise they won't survive another month — so they have no choice."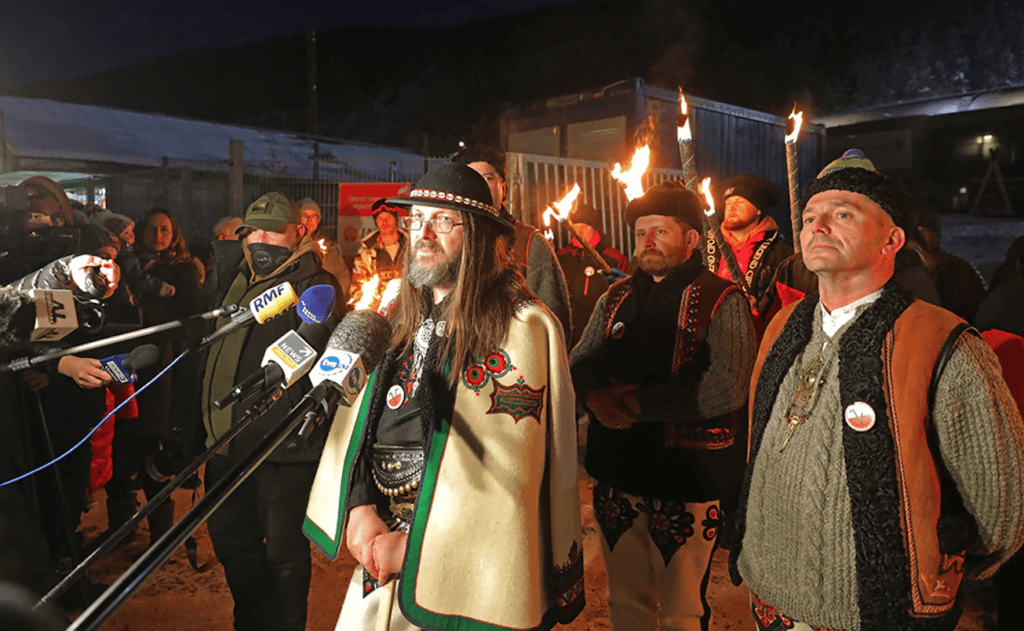 The Polish government announced it would offer 1 billion zloty (£195,000) to struggling businesses in Poland's mountain areas, but the highlanders responded that it was not enough, with Piton calling the help "scraps". 
WATCH: Incredible avalanche danger across the Alps 
Contrasted with far fewer skiers than in any regular season, the number of avalanche accidents this year has been staggering.  
Sadly, many of these incidents have been fatal; there have been 11 deaths in Switzerland in the past 11 days.
For a staggering visual of how dangerous the current conditions are, look at this enormous avalanche triggered by the Ski Patrol service in the Col de la Leisse area of Tignes.
Renowned avalanche expert Henry Schniewind, of Henry's Avalanche Talks, has said:
"The overall avalanche situation is a 'text book' example of snowpack instability especially in the Northern French Alps due to a persistent weak layer(s) with new snow on top."
Henry is offering an avalanche safety seminar tomorrow evening (Jan 27th), via Zoom.  You can register here. 
Our thoughts go out to the family and friends of anyone affected.
Skiing in Austria: Locals Only
Since our last update there has been no change to the situation in Austrian ski resorts.  Lifts continue to operate, but without any form of tourist accommodation open, they can only be enjoyed by people who live close by.
There may be some change to Austrian restrictions on the 8th of February, but hotels and restaurants are expected to remain closed until at least the end of February.
Skiing in Switzerland: Locals Only
Resorts in Switzerland continue to operate more or less normally, with relevant social distancing measures in place.  Inbound tourists are welcome from many countries, although many countries have Switzerland on their travel restrictions list (including neighbouring France), so their citizens can't visit.
It's possible that our German readers may be able to enjoy some turns in Switzerland after February 15th when the current German lockdown is set to lift.
Update: Jan 7th, 2021
Happy New Year?
Between Brexit and the latest round of travel restrictions, it's not looking good for British skiers getting to the slopes before half-term.  
Our readers on the continent, however, might just be seeing a faint glimmer of light at the end of the tunnel.
This week's headlines:
Ski resorts in Austria and Andorra plan to welcome holidaymakers.

Peak periods in 21/22 begin to sell strongly.

France unlikely to open their resorts as scheduled on Jan 7th; backup plan of Jan 20th looks increasingly unlikely.

Italy pushes provisional opening date from Jan 7th to Jan 18th.

All resorts across Scotland and Slovakia shut.

Flake News: Reports of '200 Rich Britons' illegally fleeing quarantine in Swiss ski resorts was media spin. 

Ski resorts in Austria and Andorra plan to welcome holidaymakers
Austria opened many of its ski areas, including St Anton, to locals on December 24th, keeping hotels and restaurants closed to ensure only those coming for a day trip were able to enjoy the slopes.
They had originally planned to open resorts to all visitors from January 7th, but as Austria has just extended their national lockdown, that date has been pushed to January 24th.
This date is, of course, subject to the current conditions at the time.
Andorran resorts like Grandvalira are taking a more positive view of the situation and plan to allow visitors from neighbouring Spain and France from January 9th.
The 30-40% of ski resorts in the principality that are currently open, are open only to locals.  These resorts are operating at around two-thirds capacity, with obligatory face masks and social distancing.
Occupancy levels increasing for peak ski holiday weeks in 2021-2022
For obvious reasons, many of the UK's ski operators have listed their 2021-2022 holidays months ahead of schedule.
The various incentives and discounts on offer – paired with money-back guarantees – seem to be working well, but in addition to the powers of foresight, frustration and frugality, this year's holidays rolling over into next year have begun to have a significant effect on availability.  
Even before the latest nationwide lockdown in the UK, many holidaymakers who had booked ski trips for this half-term had moved them to next winter season, instantly slashing the number of spaces available.
We spoke to Iglu Ski, the UK's largest ski travel agency, who told us, 'The delayed start to this year's ski season resulted in many of our customer's Christmas and New Year holidays being moved to next ski season. We traditionally see strong demand for Christmas, New Year or Half Term holidays far in advance and those bookings have started a lot earlier than normal.'
Luxury ski holiday agent Ski In Luxury confirmed these findings: 'Demand for peak dates during the 2021/22 season has surged over the festive period. People already searching for next season typically have a choice of nearly all the 900 properties in our portfolio, but this year is different. With the season opening delayed in France, Austria and Italy, the majority of skiers who had Christmas and New Year booked for this winter have chosen to defer their stay to next year, so there is less availability than usual.'
January skiing in France looks increasingly unlikely
French Health Minister, Olivier Véran, announced last week that France is not planning to impose a new lockdown 'at this stage'.
However alongside that positive note, he also introduced a number of tighter restrictions on the nightly curfew, and said that the rate of infection – around 15,000 new cases per day – was much higher than the 5,000 cases per day needed to re-open cinemas, theatres and museums.
Ski lifts – which were set to open on January 7th – were not mentioned in the address and, although the provisional opening date has passed, we won't find out any more information about French opening dates until the next general health announcement on January 13th.
The imminent opening of ski lifts doesn't look likely, given that French media is reporting that the reopening of cafés, bars and restaurants in France, originally scheduled for January 20th, will be pushed back.
Italy postpones ski resort openings
Italy's Health Ministry said on Saturday that opening ski resorts on January 7th was not realistic, and have pushed the opening date back to January 18th.  
This move was proposed by several regional governments who felt they needed more time to adequately prepare.
Although the number of daily Covid cases has fallen from a high of around 40,000 in mid-November to just over 20,000, the infection rate has recently begun to edge higher.  
Italy's regions will now move into three colour-coded tiers, and what opens when will depend on the infection rates in each region.
The Saslong lift company that serves part of Val Gardena has decided to pack it in early, announcing on December 17th they will remain shut for the entire winter.
All ski resorts in Scotland and Slovakia are now closed due to Covid-19
Ski resorts in Slovakia were running as usual until the government made a snap announcement on January 1st, immediately closing all ski resorts until the 24th – despite resorts in the neighbouring Czech Republic opening for the ski season on the same day.
Ski areas across Scotland have been forced to close in accordance with new coronavirus measures announced by Scottish First Minister Nicola Sturgeon.
Reports of our scofflaws are greatly exaggerated
Last week, you likely saw one of the enticingly clickbaited titles like this one from the Mirror:

Even the BBC got involved: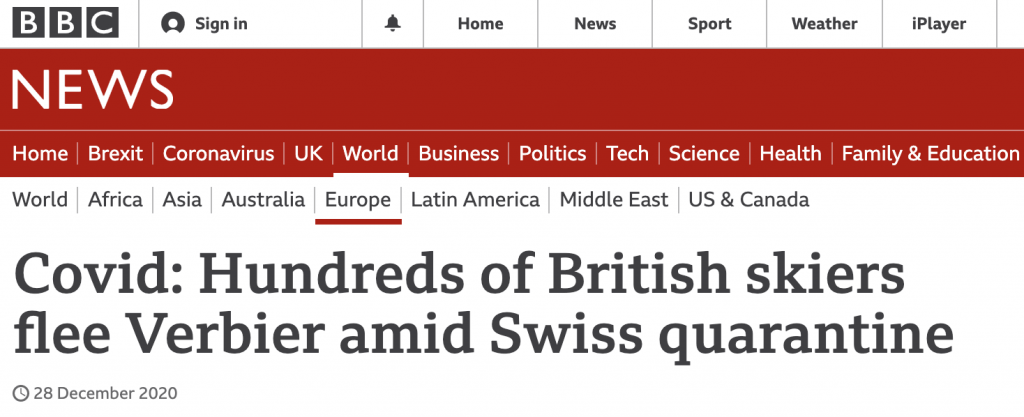 In reality, however, the story isn't nearly as tawdry or tantalising.  
In effect, the Swiss government sprung a very strict last-minute quarantine on guests they'd already welcomed into their country with open arms.  
They also gave the people affected a 24 hour window to legally leave the country, even though this last point wasn't very well articulated.
The best reporting of the situation on the day was – somehow – from the South China Morning Post.
Since then, we've seen more balanced reports, stating that likely only about a dozen Brits may have broken the rules.  
To be fair, as this (unpaywalled!) write up in the FT points out, hundreds of rich Brits absconding in Switzerland makes for a more tempting tale.
---
Update: 15/12/2020
Switzerland ski holiday bookings pick up, despite a rise in Covid-19 cases.
Travellers from the UK are no longer required to quarantine upon entry to Switzerland.  This, along with the fact that Switzerland doesn't answer to the EU and has decided to keep its ski resorts open, has prompted an uptick in ski holiday bookings amongst Brits.
With infections on the rise, however, the Swiss government is implementing new regulations that put some pressure on ski regions, like Valais which is home to Verbier.
Check out this article for more.
---
Will ski resorts open in 2021?
Update: 8/12/2020
Yes, there will be skiing in Europe in 2021.
The situation still isn't super clear, but we know the following:
France, Italy and Germany have all agreed to keep their ski areas closed until early January.
Austria will open its ski resorts on Christmas Eve, but only for locals as there will be no overnight accomodation open in the resorts, and all visitors from countries with more than 100 cases per 100,000 (pretty much all of Western Europe) will have to quarantine for 10 days upon arrival to Austria.
Switzerland is planning to keep all their ski areas open, despite some negative PR on social media from crowded lift stations in Verbier.
https://www.facebook.com/photo.php?fbid=2800299780292504&set=a.1676940872628406&type=3
Many of Switzerland's neighbours have imposed border checks to ensure their citizens don't pop over the Swiss border to enjoy some contraband turns.
Andorra has sided with France and will be keeping its resorts closed until January, but some resorts in the Spanish Pyrenees will open before Christmas.
Some ski areas in Scotland are planning to open before Christmas.
Most resorts in Sweden, Finland and Norway are already open.
---
Which ski areas will open in 2021?
Update 30/11/2020
German Chancellor Angela Merkel, Italian Prime Minister Giuseppe Conte and French President Emmanuel Macron have called for all ski resorts in Europe to remain closed until at least the 10th of January to contain the spread of coronavirus.
Austrian officials insist their ski season can begin in December, after their second national lockdown ends, despite pressure increased from Germany to keep resorts closed.
What nobody seems to be talking about, however, is the fact that are already 13 ski resorts across Europe open for business including Verbier, Sass-Fee and Zermatt.  In addition, from this week, there will be five ways for Brits to get their snow fix closer to home.
See this post for all the latest details on ski resort openings.
---
Update 24/11/2020
The UK government has just released a new 'Test to Release' scheme that will cut self-isolation on return to England from 14 days down to just 5!
This should have a dramatic effect on ski trip booking, as revealed by ski retailer Intersport's recently published survey which found 60% of British skiers would be more inclined to book a ski trip if the quarantine period was reduced to 5 days.
See this post for all the details.
---
Update 9/11/2020
The new Covid vaccine announcement has increased the prospect of late season skiing in the Alps.  Read more here.
French and Italian ski resorts closed due to COVID restrictions.
It seems that these days when you talk about skiing, COVID -19 is always the subtext; and not without good reason as proven by the recent ski resort closures in France and Italy.
Reaching up to the Matterhorn, Cervinia opened its ski slopes for the first time this winter on Saturday after images of crowded lift lines went viral and the Italian government imposed stricter regulations.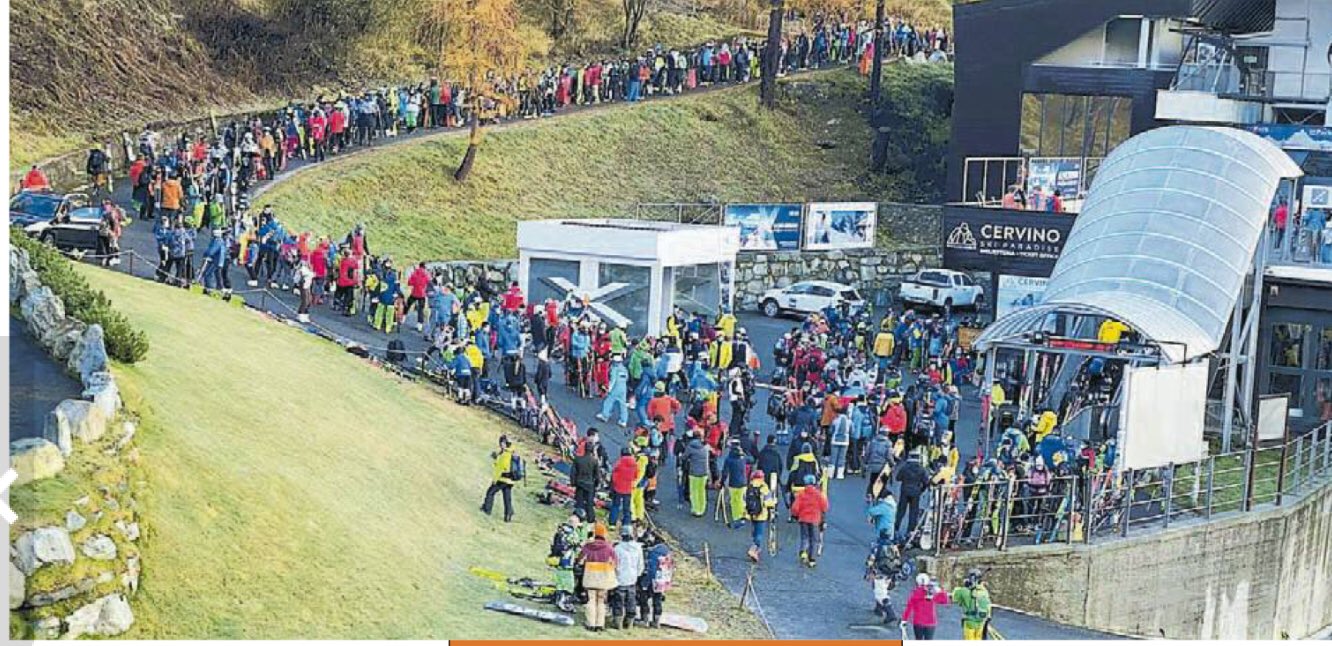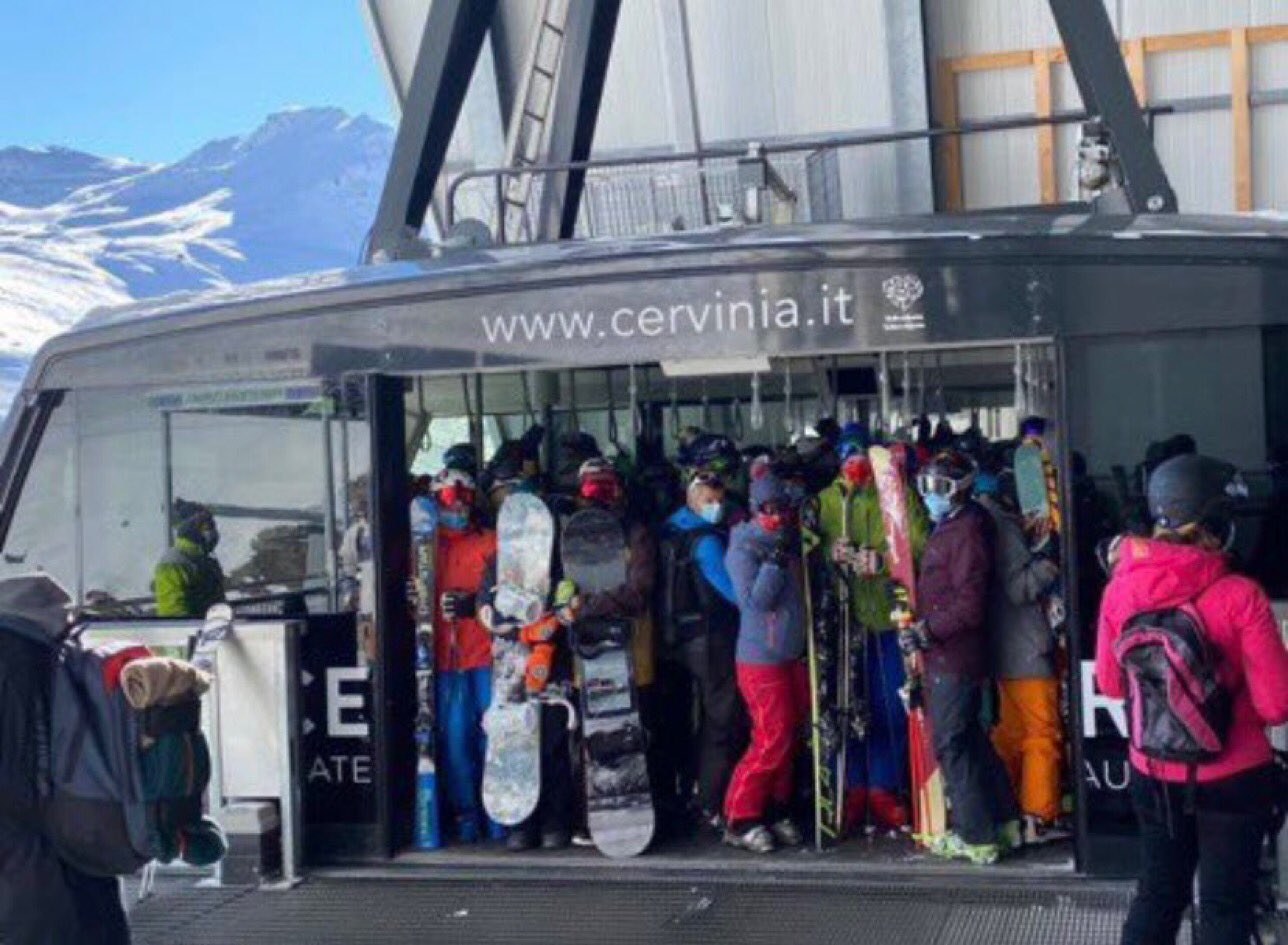 Tignes, France wasn't open much longer before President Macron announced a month-long nationwide lockdown lasting until at least December 1st. Tignes are offering prorated refunds on any lift pass purchases not used due to COVID-19.
We now know that there will be no skiing in France before December 1st at the earliest, but what everyone wants to know is: Will the ski season go ahead at all?
Will ski resorts open in 2021?
The old saying goes, if there's a will, there's a way.
Despite COVID-19 cases surging in Switzerland, Verbier is set to open its ski lifts from Friday, Oct 30th.
Many are questioning this logic as Switzerland is currently seeing the highest number of new cases per head of population of any alpine nation with 471 per 100,000 as measured over a 7-day period.
For reference, France's rate is 399, Spain 272, Italy 216 and Austria 209.
The message, however, is clear: if there is a legal way to offer skiing this winter, mountain resorts will open their doors – they simply can't afford to stay closed.
Last year's abrupt end to the season cost the Alps an estimated $82 billion; if ski areas can find a way to open up in winter 2020/2021, then they will.
Already seeing large snowfalls, resorts in North America like Banff and Wolf Creek have opened for the winter – earlier than they ever have before.
Many resorts in the Southern hemisphere successfully ran throughout their winter with COVID-19 safety measures in place.  However, although resorts in the Northern hemisphere plan to follow similar guidelines, the larger volumes of guests – not to mention national restrictions may limit the guidelines' utility.
Similarly, the European Best Destinations organisation has released a list of The 10 Safest Ski Resorts To Visit During The Pandemic, but national guidelines have rendered much of their efforts a moot point.
All that said, there will be a way to go skiing this winter if you want to.
Austrian ski resorts: Open for business
Austrian ski areas are still planning for business (more-or-less) as usual for winter 2020-21 with resorts saying they'll open as normal and 9 ski areas currently open.
With the lowest infection rate of all major Alpine nations, they're best placed to lead the pack but the fact that their biggest customer – Germany – have also just gone into a one-month lockdown, it's a bit unsure how much custom they will see.
Although Austria lacks the catered chalets the Brits are used to, there is conjecture that a travel bridge between the two countries could spring up in the new year, which would certainly bolster holiday booking.
Is it safe to book a ski holiday for winter 2020/2021?
Yes!  As long as you do it the right way.
If you can't fly, you can always get a train like the Nightjet sleeper train to Tirol in Austria.
You can still find travel insurance that will cover you even if you go against FCO regulations (but you will need to top this up with ski-specific insurance!).
You can find good deals on accomodation that include 100% free cancellation in the event of COVID related disruption.
SkiBro also offers free cancellation, as well as the ability to reserve your spot with no upfront payment for any of our ski lessons or activities.
This season might just be the best chance ever for great value and quiet pistes to practice carving on.
For a wider view of the situation, read on.
---
The following was written in May, 2020
COVID-19 and ski travel in 2020/2021
There's no getting around the fact that COVID-19 has changed the way people plan to travel but for those of us in the ski industry – who were heavily affected when coronavirus caused early ski resort closures across Europe in March – the real question is: "How is this going to affect next winter's ski season?".
Summer travel is set to be more heavily affected by coronavirus than winter travel
Obviously, short of having access to a crystal ball, it's impossible to predict the future of skiing in 20/21 with 100% accuracy, but there are signs pointing to a strong ski season this coming winter – with ski holidays potentially becoming an even more popular choice than usual.
The coronavirus outbreak has dramatically affected short-term travel plans, with a recent study finding that 82% of travellers have changed their travel plans for the next six months.  
The outlook for international summer travel remains bleak and the fate of the summer tourism industry throughout Europe is strongly pinned to domestic tourism, but there is hope for international travel to make a comeback in time for ski season. 
According to Elizabeth Monanhan from TripAdvisor.com "Tourism recovery typically begins locally. Travellers tend to first venture out closer to home, and visit their local eateries, stay local for a weekend getaway or travel domestically before a robust demand for international travel returns."  
As COVID-19 lockdown restrictions around Europe begin to ease, people want to get outside and see friends and family, but not stray too far from home, especially in light of new measures like the recently introduced 14-day quarantine period for those entering (or re-entering) the UK by air.

The return of international travel
As things continue to open up, people will be ready to explore further afield:  "When people get more comfortable, they'll continue to go farther and farther away from home, starting with domestic and then moving to international, long-term," says Cheryl Golden, director of e-commerce at Liberty Travel.  
In fact, leading property management platform Guesty has found that Christmas and New Year's stays are up 40% and 23%, respectively, compared to the same time in 2019 – a very promising sign for ski holidays this winter.  
The UK travel industry is witnessing a bit of a silver-lining as well.  The Telegraph recently reported a huge surge in flight bookings for January 2021 – up 229% year-on-year.  During a live webinar with the Financial Times on May 12th Kevin O'Leary, CEO of RyanAir, forecast rising demand for flights as we move into winter going from 40% capacity in July to 70% by September and higher beyond that.
Furthermore, two-thirds of UK ski travel agents and tour operators surveyed are already feeling positive about next winter, expecting it to be 'business as usual'.  Here at SkiBro we're already seeing our first booking requests for next year begin to come in, some as far as a full year in advance.
"A lot of people are unable to take summer vacations or don't feel comfortable making bookings and travel plans for June, July, August," said Guesty's managing director, Omer Rabin, "so they are planning for later in the year." New flexibility in vacation-rental cancellation policies is helping, too, he added.
Holidays post-coronavirus could be bigger and last longer than they used to
When people do begin to travel internationally again, you can expect them to do it in a big way.  After missing out on their summer vacations many people will find themselves with an abundance of holiday days, and a real urge to have a proper blowout vacation.
Jessica Griscavage, Director of Marketing at luxury travel agent McCabe World Travel foresees a big surge in family and multi-generational travel once people are willing to book trips again. 
"They didn't get their spring breaks, they're unsure of their summer trips," she said.  All of these families haven't been able to be together, I think we're going to see a lot of family and multi-gen travel."
These larger multi-generational bookings could also last a lot longer than they used to, with short-term accommodation bookings trending from a historical average of 3.5 to 5 days up to 8.5 or 9 days over the last two months according to Guesty.

With a few changes to the system, skiing looks like a 'safe bet' for holidaymakers
The current accommodation practices in the ski industry lend themselves well to a post COVID 19 world.  Private rentals such as chalets are set to surge and the week to week rental system with a changeover day for sterilisation should sit well with many travellers. 
Private-occupancy accommodation has been called the future of skiing.  Luckily, there's plenty of it in the mountains and, for many tour ops and travel agents, the best chance they have to recoup losses over a weak summer is to have a strong winter so they're doing everything they can to encourage bookings.  
This includes offering increased flexibility which helps put minds at ease with regards to booking a holiday this far ahead in uncertain times.  Once you've paid, you are now, in many cases, free to cancel flights, accommodation and other travel components almost up to the last minute. 
Sam Bruce, director of Much Better Adventures says "It's actually a very good time to book future trips with all the deals and flexibility that [are] in the market right now.  People still want to travel, perhaps more so after the experience of being shut indoors."
TripAdvisor's Monahan added that "We've heard from a number of travellers that the low airfares available along many routes are tempting."  This is backed up by chatter we here at SkiBro have been noticing on social media ski groups like Facebook Ski Club.  
In particular, EasyJet's cheap flights, new flexible cancellation policies and 99p hold luggage and sports equipment fees have begun to tempt a lot of travellers into booking early.  
For many skiers, however, peace of mind outweighs the discount offered by the savings on flights and there is speculation that driving – rather than flying – could see a resurgence this winter.  
Jane Bolton, managing director of Erna Low agrees. "This will be an even more popular option for skiers next winter, as they may be less keen to fly," she said.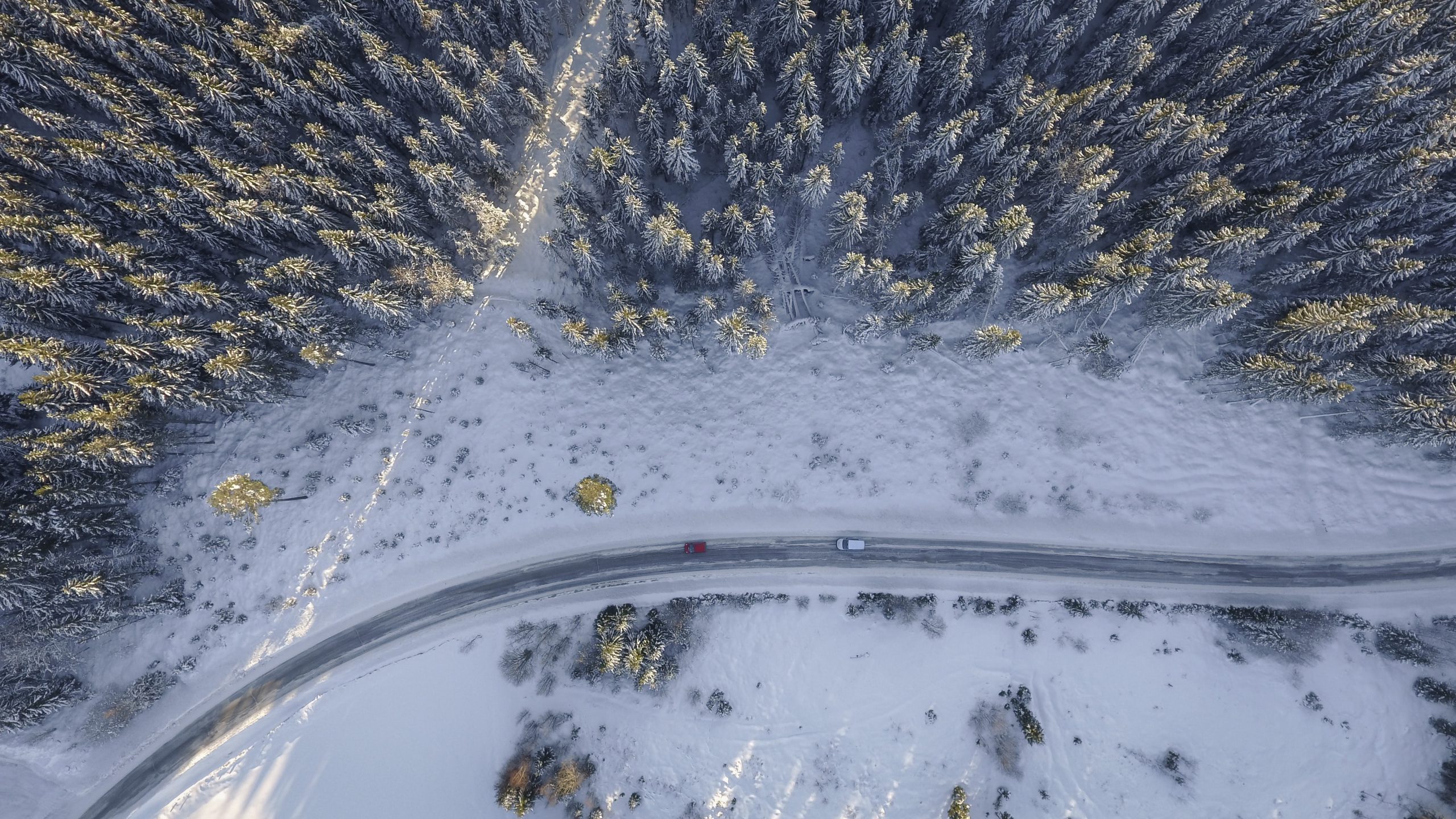 This may seem surprising as many across Europe and beyond struggle with their financial situation but when surveyed, only 25% of the population listed economic concerns as a factor which will 'greatly impact' their travel decisions.
In fact, according to the Institute for Fiscal Studies, many households are currently "effectively forced into additional savings" and will find themselves with a surplus of money at the end of lockdown – the ideal way to fund a lavish holiday.
What will ski resorts do on the ground?
Of course, a major question on every skier's mind will be 'what are the resorts doing to keep us safe?'. 
Increased sanitisation procedures and social distancing measures will likely still be necessary and it remains to be seen how this will affect resort operations, especially in peak periods when the major lifts become especially important to avoid queues.  
There is precedent that ski resorts can work well with these kinds of systems in place, as evidenced when Myrkalden in Norway became the first ski resort to reopen post-coronavirus.
Many resorts are backing their intentions of having a big season with their wallets.  Zermatt is one of several ski resorts going ahead with major lift-system improvements over the summer, installing the new Kumme gondola lift and working on the Matterhorn glacier ride II 3S cableway project.
The growing interest in ski-touring we've seen over the past few years may well see a step-change increase in popularity as people look for new ways to enjoy their favourite activities whilst remaining socially distanced – this could be a very interesting avenue to explore as a ski instructor.
Get ready for winter 20/21
There's still a long road ahead of us before next winter but we're starting to feel pretty good about the coming ski season.  Bookings are already coming in – months earlier than we've ever seen before at SkiBro.  Plus, those of us who are still in the Alps are finally able to get out and enjoy the snow!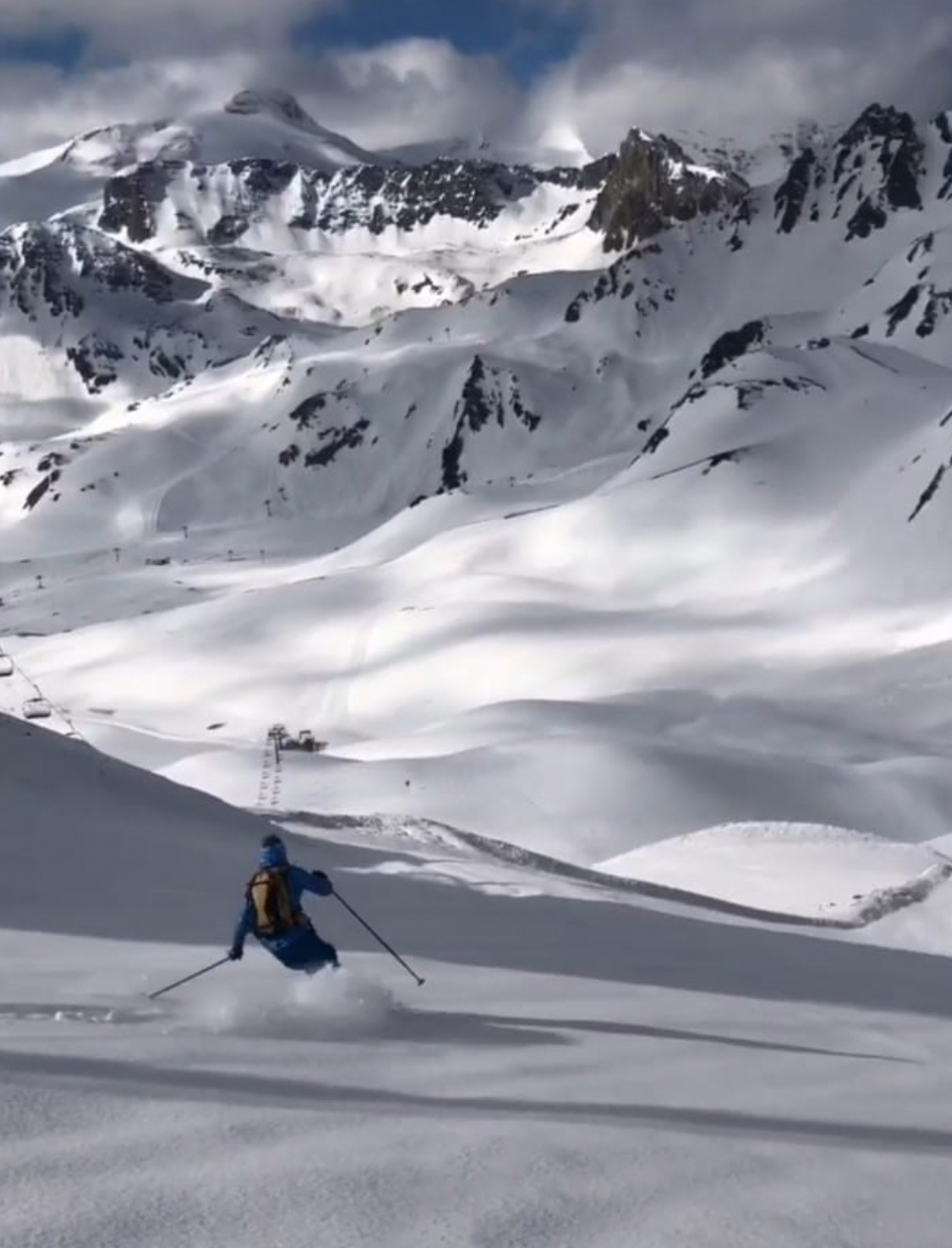 In the lead up to next winter, we've listened to your feedback and developed a brand-new system that makes SkiBro easier to use, gives you more control than ever over the way you operate and display yourself on the platform.
We're excited to share this with you and get your feedback in the coming weeks when you'll be able to start displaying your products for the upcoming season.
Once your availability is live, you're ready to start taking bookings for this winter, and we're all one step closer to the way things used to be!
11/8/20: For the latest updates, including what the director of Harvard's Global Health Institute thinks of skiing & COVID-19, see this post.
—
Whilst we strive to ensure the information provided here is complete and up-to-date, we assume no liability in this regard. As Covid and travel regulations change frequently, all information provided here should be cross-checked with the official information provided by the relevant authorities.