How will coronavirus affect the 20/21 ski season?
Will I be able to go skiing this winter?
If you're reading this, the chances are strong you want to know if you're going to be able to go skiing in winter 2020/2021.  
Like many people wondering if it's safe to go skiing this winter following the COVID-19 outbreak, you likely want to know how ski resorts are going to cope with safety measures and, ultimately, if they'll be able to open at all.  
Whilst we can't be totally sure what winter 20/21 will look like, the signs that skiing will be on the cards in some form this winter are looking very positive.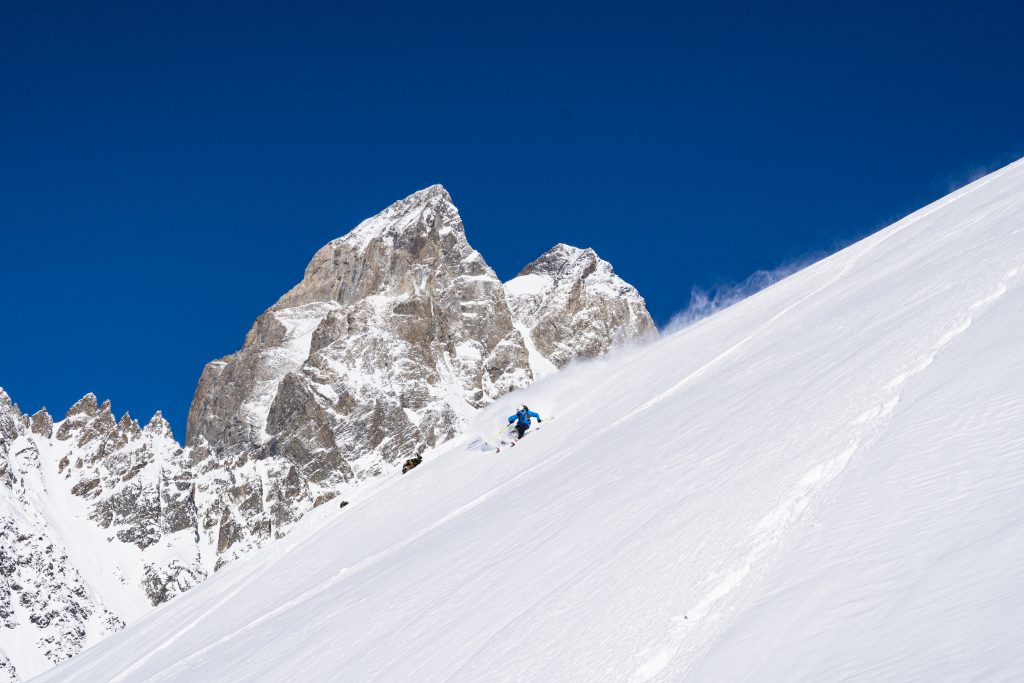 How will coronavirus affect skiing in winter 20/21?
A great sign for skiing this winter is the number of countries and resorts worldwide currently open for international travel, and for skiing.  
Currently there are more than 35 ski areas open in 10 countries on 5 continents, with the only closed areas that would usually be open at this time in Chile and South Africa. 
Here in Europe, resorts in France (Val d'Isere, Tignes, Les 2 Alpes), Italy (Cervinia), Austria (Hintertux, Zell Am See) and Switzerland (Zermatt) are currently welcoming skiers on their glaciers, post COVID-19, and have been setting the operational and safety standards for the ski season to come.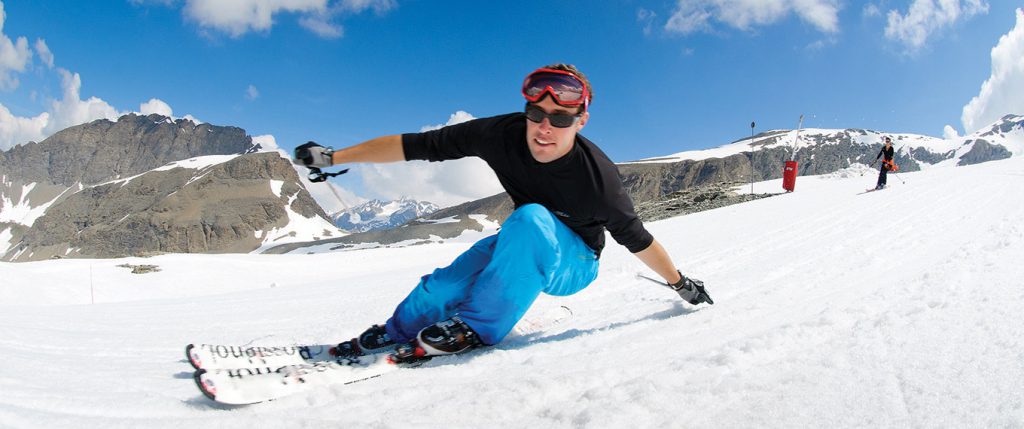 Simple solutions like wearing face coverings (already a common practice when skiing), reducing the number of people on lifts and encouraging social distancing measures have kept resorts running smoothly.  
Only two ski resorts have closed this summer due to the coronavirus – Falls Creek and Mount Hotham in Victoria, Australia – and neither of these closures were due to any issues with the safety or the operation of the resorts themselves! 
Rather, due to rising COVID-19 cases in the neighbouring state of New South Wales, the border between NSW and Victoria has shut and visitors from Sydney (a major source of skiers to both resorts) can no longer travel to visit.
An anonymous local source said Vail Resorts' (who own both ski areas) decision was made for financial rather than health reasons.  Business in nearby Thredbo, NSW is currently booming.
Harvard Global Health Institute Director: Low-risk of COVID-19 transmission whilst skiing & on lifts.
Dr. Ashish Jha, director of the Harvard Global Health Institute, professor at the Harvard School of Public Health and enthusiastic skier, says, in terms of coronavirus transmission, skiing itself is pretty safe.
"Lowest risk is coming down the mountain," he said. "Even if you bump into somebody, crash into someone, it's fine." (From a COVID-19 perspective, not necessarily a physical one.)
Even riding chairlifts with strangers is "probably fine — you share someone's space for five minutes, but it's outside, it's usually windy, I think you can probably get away with it," he said. 
From an lift or resort operator's perspective "If you want to put family members together, or have people go up by themselves, that's probably marginally safer but I don't think it's a huge deal."
Dr. Jha's thoughts on gondolas, where many skiers share a small, enclosed box for up to 10 minutes as they ride up the mountain, are also relatively positive:
"You probably want to open them up a little bit and ventilate them, have some amount of fresh air going in, and get people to wear face masks, and that might be okay. But that starts getting a little bit riskier, if it's a long gondola ride."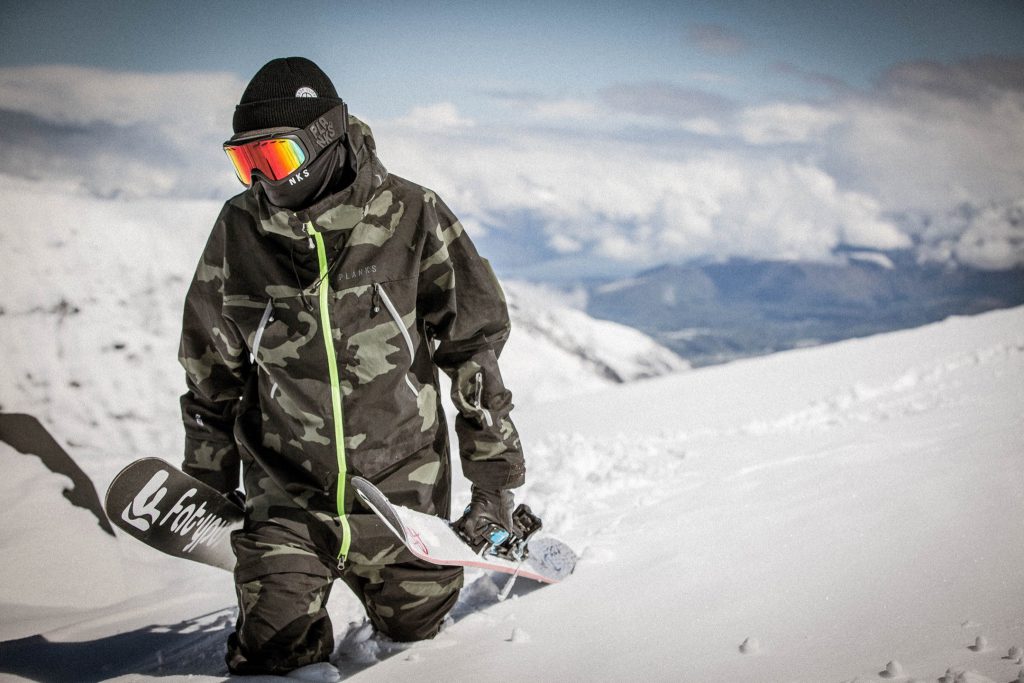 Will there be any major changes to skiing post-coronavirus?
Almost certainly, yes.
Whilst the skiing part of skiing sounds like it should be very manageable, especially at mountains that don't rely heavily on gondolas to transport skiers, Dr. Jha sees much more difficulty when it comes to mountain-side restaurants and bars eat, drink and warm up in between runs, or have a dance at apres-ski.
"That's incredibly high risk, if you have an indoor space with lots of people," he said. "While face masks help indoors, a lot of what people do indoors on ski mountains is eat and drink, for which they will necessarily take their face coverings off. And at least under normal conditions, on-mountain lodges are often crowded and convivial spaces. Even in non-pandemic conditions, skiers usually wear face coverings for warmth; one of the pleasures of stepping inside the lodge is normally that you get to take your sweaty balaclava off, have a drink, and chat with others."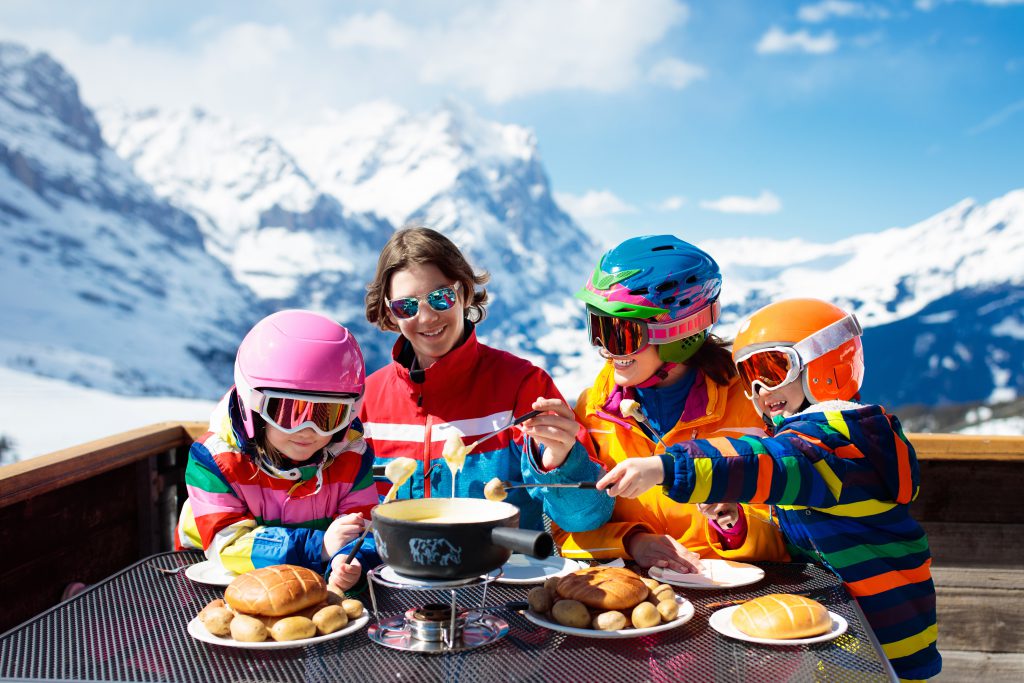 It's therefore likely that the non-skiing parts of skiing will see the most change, although it's likely to be changes that we've already become accustomed to, eg. booking a table in advance, ordering via an app, table service and reduced capacity numbers.  Vail Resorts has already spoken about plans for socially distanced ski holidays.
For our part, we're ok with that.  Even if we have to bring a packed lunch up the hill for two days of a week long holiday, it just means we get more runs in!
Off the mountain, accommodation and travel are likely to change as well with self-catered private chalets and driving – rather than flying – set to increase in popularity.
Do people still want to ski in winter 2020-21?
In a word, yes.
In June the Ski Club of Great Britain carried out their annual ski consumer research survey found that 96.7% of all skiers who skied in 2019/2020 plan to ski again in 2020/2021.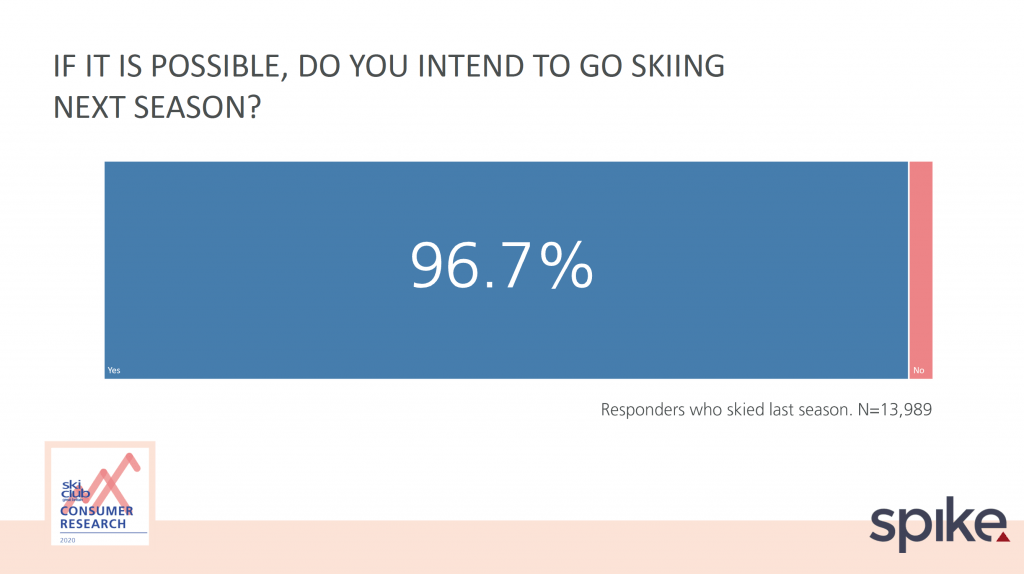 Even more surprising is that 98.3% of the 2,983 people surveyed who had their holidays disrupted by coronavirus plan to ski this winter.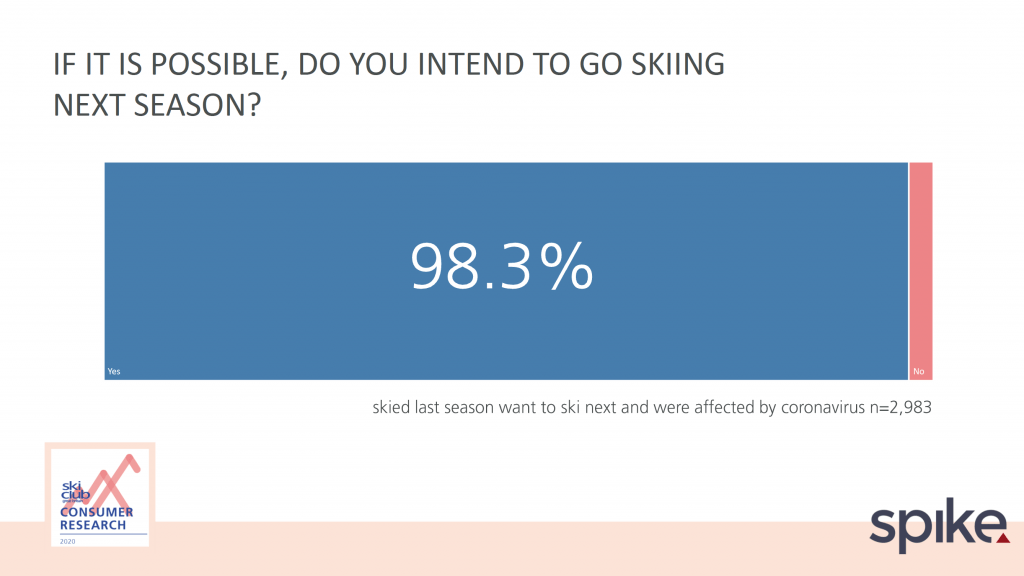 In America, Alterra CEO Rusty Gregory has said multi-resort Ikon Pass sales are "shockingly strong" for this time of the year. 
Closer to home, accommodation operators are starting to report strong sales across the spectrum of offers.
Crystal Ski Holidays MD, Chris Logan, reporting "a whopping 125 per cent increase in customers booked with us" in the weeks since travel regulation relaxation, "a great indicator that demand for ski holidays is still there."
Nick Morgan, managing director of British chalet operator Le Ski says they are "already 30 per cent full for next winter." and Ceri Tinley, managing director of luxury tour operator Consensio, reporting "The last few weeks we have seen unprecedented enquiries for longer-term options. 
Flexible booking options like those offered but specialist travel agent Ski Solutions are proving to be a very popular way to book a worry-free ski holiday post coronavirus.
How will ski lessons be affected by COVID-19 in winter 2020-2021?
Here at SkiBro, bookings are currently up by over 200% compared this same time last year.  
Factors behind this early-booking growth include:
1 – Group ski school lessons are much likely to be smaller in order to assist with social distancing.  This means fewer spots will be available to book and leaving booking to the last minute will may result in disappointment, especially during peak weeks.
2 – With SkiBro, there's no reason not to book your lessons early!  We've introduced Free Cancellation policies on all products as well as a Book Now, Pay Later option with no hidden fees or other strings attached! 
3 – Smaller resorts are proving more popular this season as people are looking for places with fewer skiers on the slopes and a bit more room to breathe.  With over 4000 bookable offers across 350+ resorts, it's easy to find exactly what you need on SkiBro.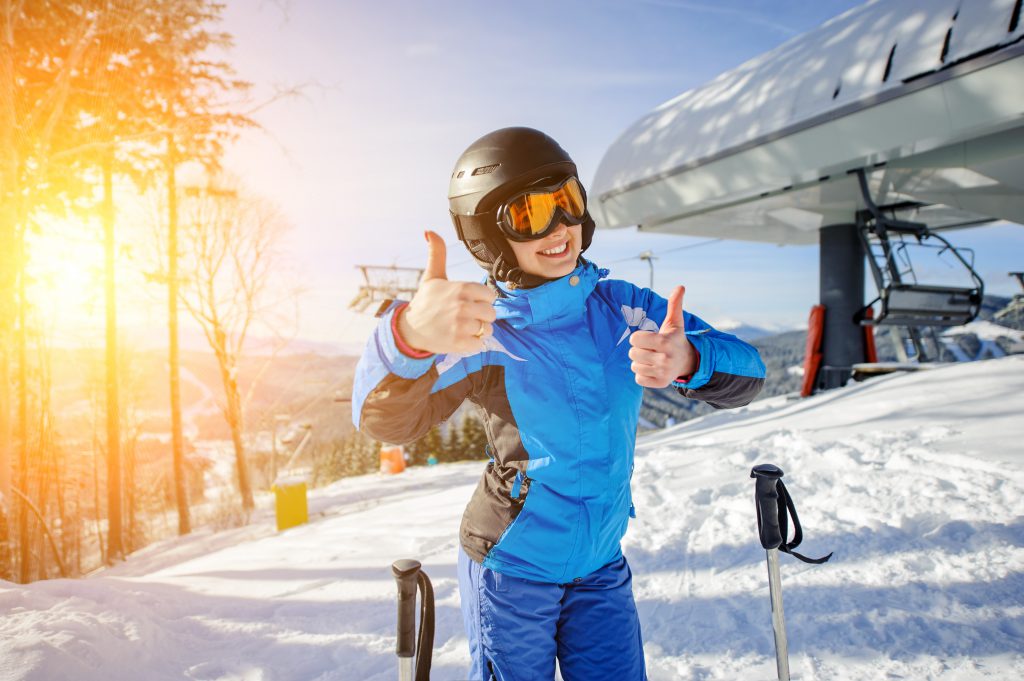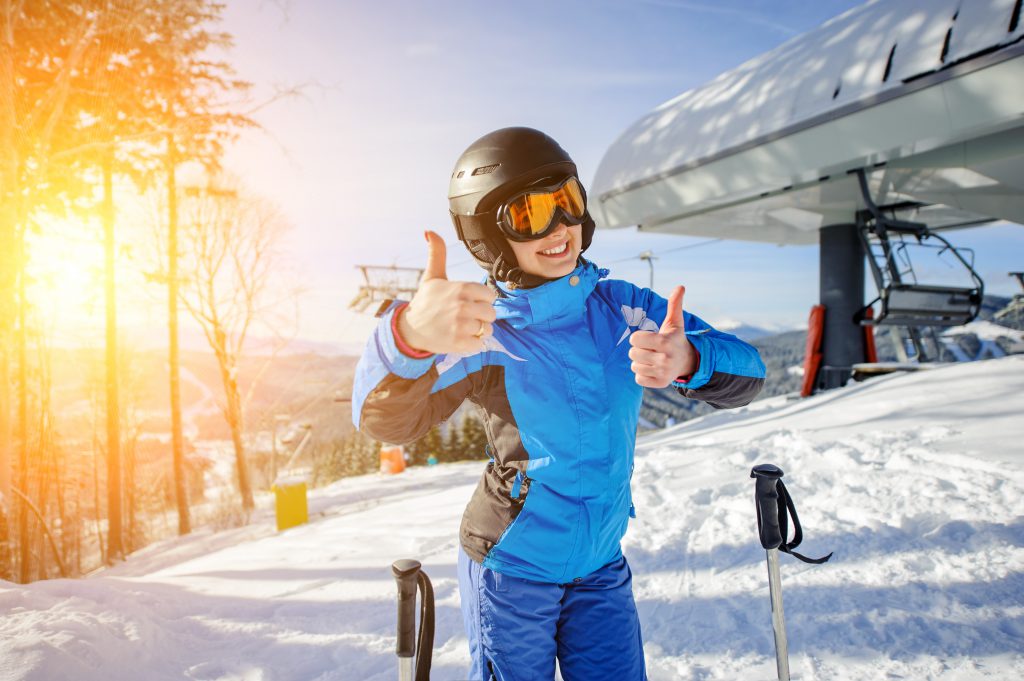 ---
Well, we don't have a crystal ball so we can't say for sure exactly what winter 20/21 is going to look like, but we can say that as of now things are looking positive and we're getting really excited for some crisp cold mountain air and fresh snow underneath our feet.  
Looking at all the positive factors we've analysed before and the new information above, the countdown to winter starts now!